In today's time when photo management plays a vital role in our lives, many software programs have emerged to make this task easier. Excire, a widely used photo management tool, offers a range of powerful features. However, for those looking for equally competent free alternatives, fortunately there are several options to consider. In this article, we'll explore various free alternatives to Excire, highlighting their features and benefits, to help you find the solution that best suits your photo management needs.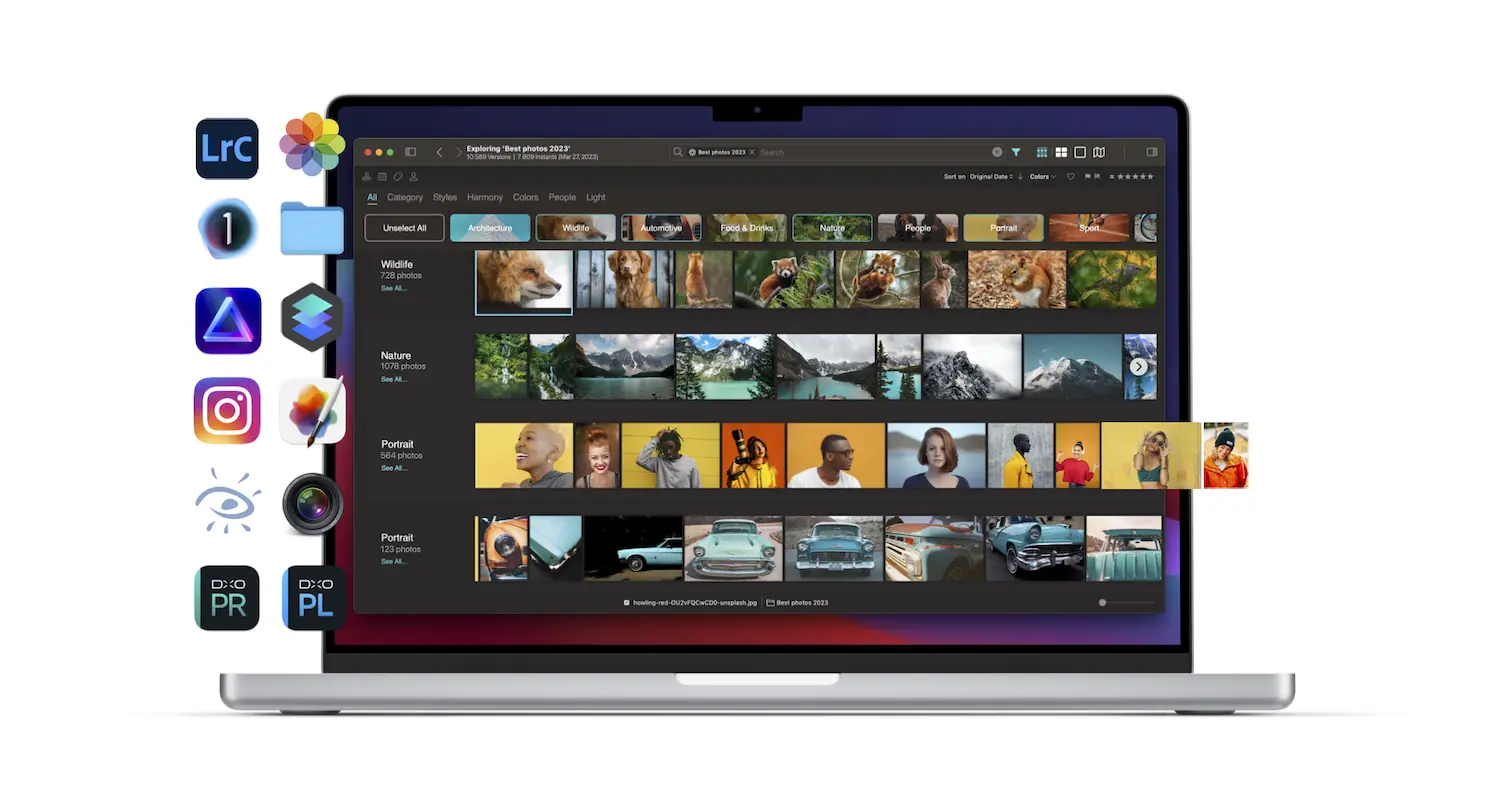 Peakto
is a universal
photo cataloger
that helps you sort and
organize
all your images with the help of AI, whether they come from different folders, formats or editing applications.It counts on its
artificial intelligence
to automatically sort photos by category, thus eliminating the need to organize them manually by
annotating
each photo for example. It classifies images by themes such as architecture, food, portraits… making it easier to manage your collection.Another notable advantage of Peakto is its
AI-Powered Prompt Search
. Peakto revolutionizes the way you explore your extensive photo collection by introducing a conversational search feature powered by advanced AI image analysis. Gone are the days of laborious classification, annotation, and the need for precise knowledge of photo locations. With Peakto's
conversational search
, you can now simply describe an image, and the AI will analyze your entire photo database to retrieve matching images.It brings you the best of both worlds – automatic solutions and incredibly powerful organizational tools. Peakto seamlessly integrates with your favorite photo editing software. The
cross-photo editing software
organization allows you to manage your photos regardless of the software with which they were edited and the catalog to which they belong (Lightroom Classic, ON1, Apple Photos,
Luminar Neo
, Capture One, Pixelmator Pro, DXO PhotoLab, DXO PureRAW, Aperture, iView Media, Instagram).Acting as a meta-cataloger,
Peakto
enables effortless annotation of a large number of photos at once. Instead of searching for each individual image,
Peakto
becomes the central hub from which to assign tags, flags, and colors, making organization easier for photographers.Unlike other software, Peakto does not create duplicates, but uses up-to-date previews reflecting recent changes. Ideal for those who take photos with both smartphones and cameras,
Peakto
centralizes and optimizes the organization of your image collection, notably thanks to "smart albums" based on specific criteria such as date or device used. This feature involves grouping photos from various software or folders. This flexibility is essential for photographers who use different editing tools.You can
try Peakto free for 15 days
to discover all its features and simplify the management of your photo collection.
Mylio is a no-cost application for storing photos, videos and other files. It is compatible with Mac, iOS, Windows and Android. The app doesn't necessarily require an Internet connection and can self-organize according to the calendar, sorting images by event and synchronizing them with it. What's more, Mylio integrates facial recognition technology to quickly sort and tag photos. It also offers simple editing tools, including group editing.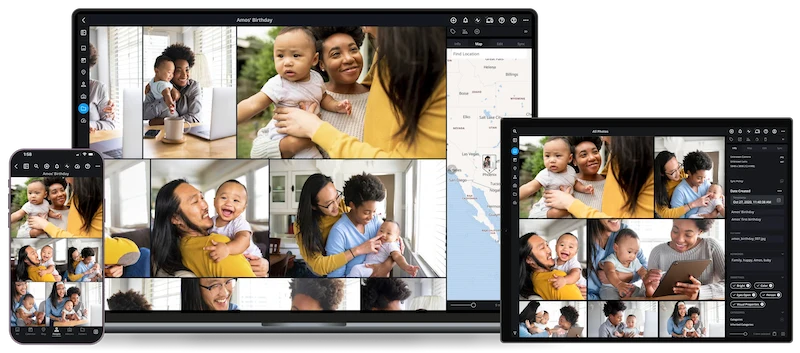 Photo Mechanic (free trial)
Photo Mechanic is designed for viewing, organizing, managing and exporting digital images. As soon as the shot is taken, the post-processing process begins. The most efficient photographers use Photo Mechanic's advanced capabilities to simplify and speed up photo management. Quickly import images from memory cards and select the best ones without delay.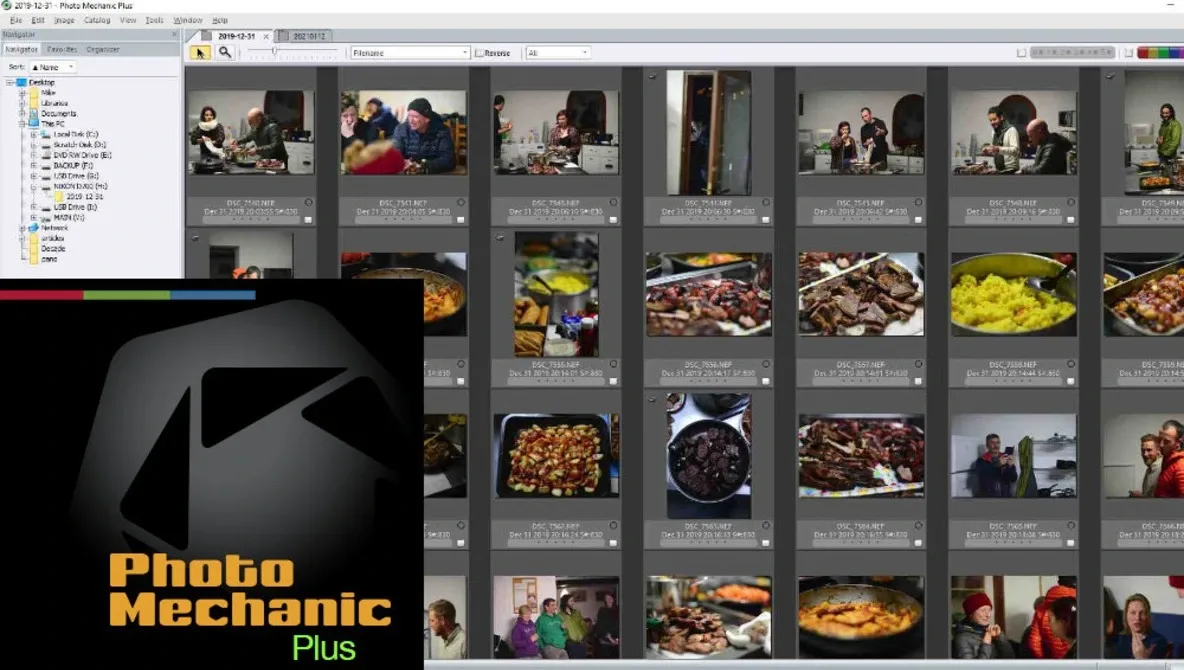 Pixelmator's iOS-inspired file manager simplifies the organization of your edited photos. By pressing hard on a photo or folder, you can either rename them or create new ones. Any modification, creation or deletion of folders in iCloud Drive is automatically synchronized on all devices connected to this iCloud Drive.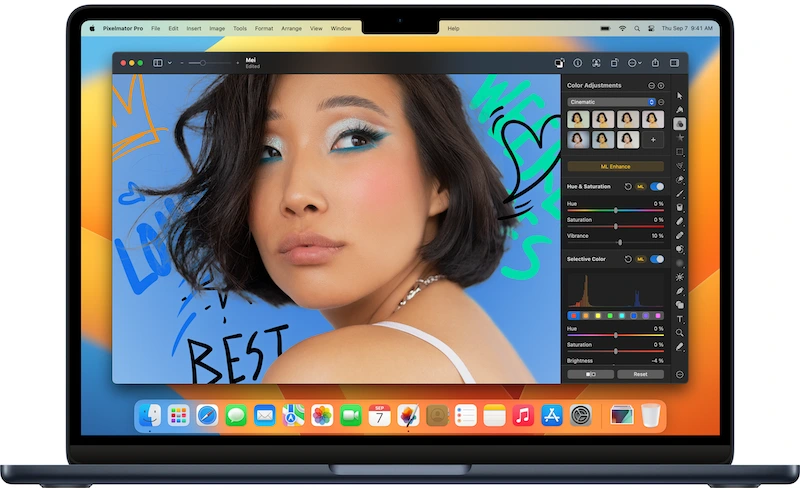 On1 Photo RAW can be considered as an alternative to Excire as it offers a free trial. It is a robust editing program offering cataloging tools for organizing your photos, such as batch renaming, tags and ratings. It lets you add keywords and metadata, including author info, directly to images. Designed for professionals managing large volumes of images, it features a dual mode for browsing or editing. Users can view image editing history, compare adjustments with previous versions and use sub-keywords, compatible with Adobe Lightroom.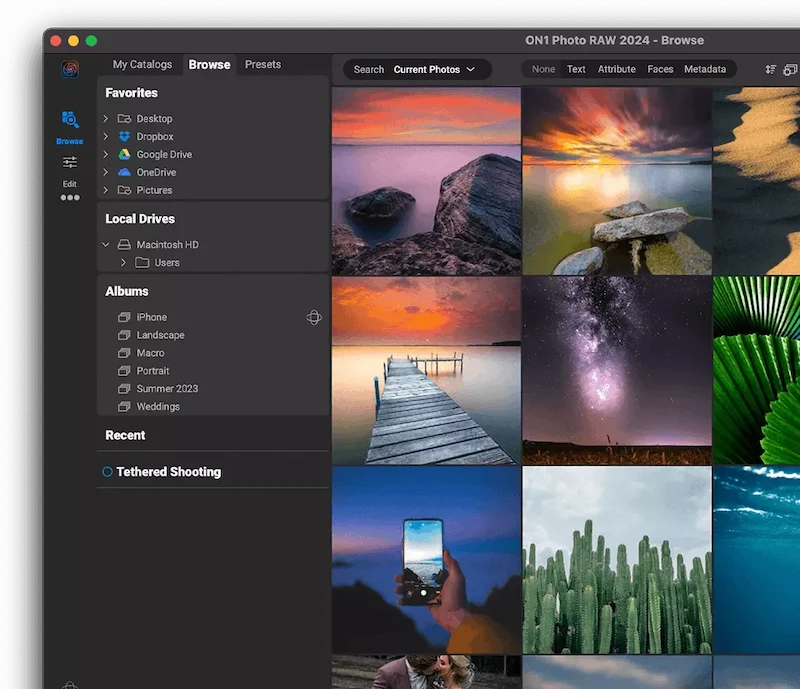 Adobe offers a free tool for managing your digital files, including photos. This product can be used independently of Adobe's Creative Cloud suite. Adobe Bridge, one of the best programs for organizing photos, lets you add tags, notes and other metadata to your shots. It also lets you sort multiple photos simultaneously. This manager centralizes access to your files and lets you add watermarks. It also makes it easy to publish directly to Adobe Portfolio.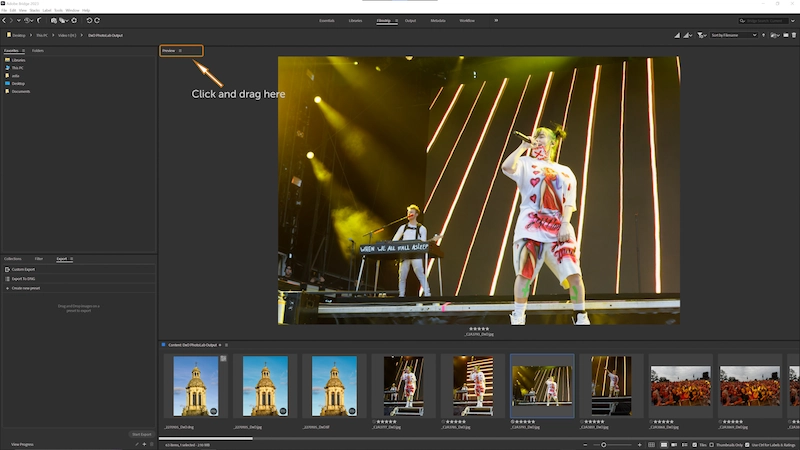 If you're a Mac user, you're probably familiar with Apple Photos. It's a free, intuitive tool for organizing images. It lets you create slideshows according to time or date. Thanks to its ability to recognize objects and scenes, it automatically categorizes photos. Apple Photos also handles RAW files and videos, offering options such as loop transformation, inversion and long exposure.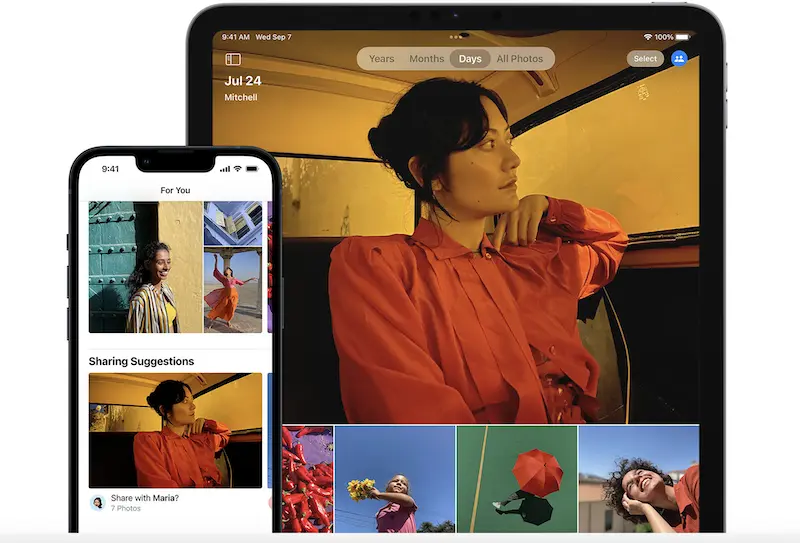 With Capture One, connect and shoot from any device, whether you're in the studio or on the move. Adjust and make changes automatically after each capture, then quickly solicit feedback from your team or clients. Take your retouching to the next level with Capture One Pro on the PC, and deliver images of exceptional quality, rich in color.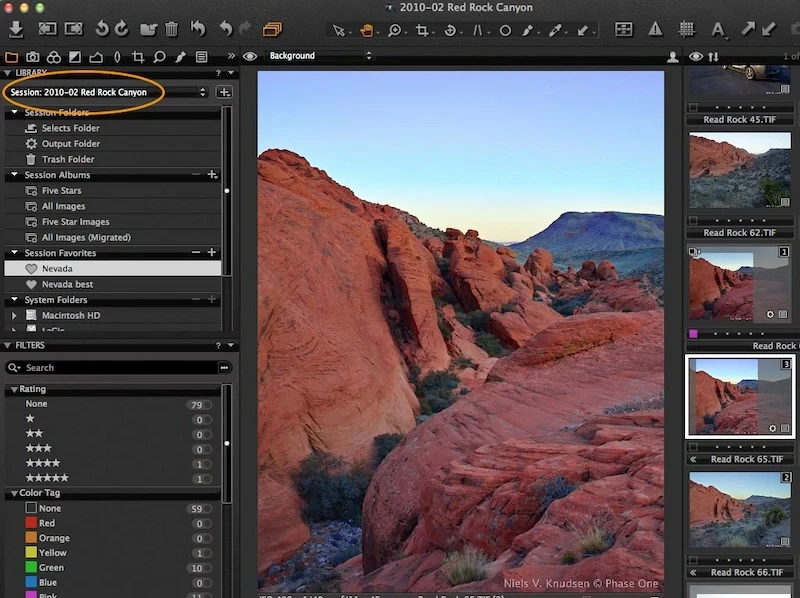 Monument Cloud (free trial)
Photo organization has been revamped with facial recognition and duplicate detection. Search effortlessly for keywords such as "birthday" or "Chicago", and trust Monument to eliminate duplicates from your library and neatly group edited images.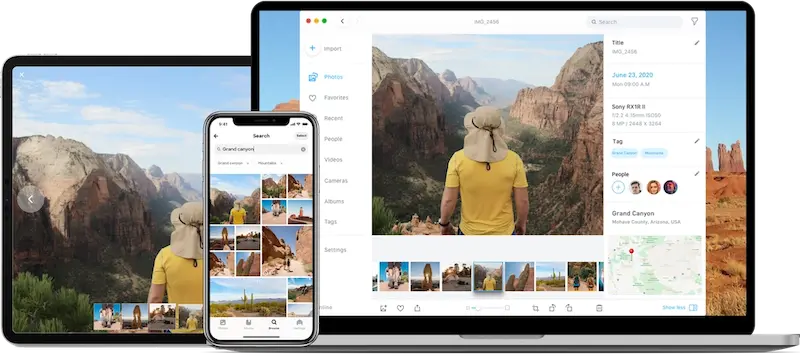 Google's backup and sync tool is a good free alternative to Excire since it also helps organize photos. This cloud program automatically backs up your image folders. You choose which folders to upload, and they are then backed up and synchronized autonomously. Once the files have been uploaded, they are sorted chronologically. Google's artificial intelligence structures them further, even suggesting which images could be archived.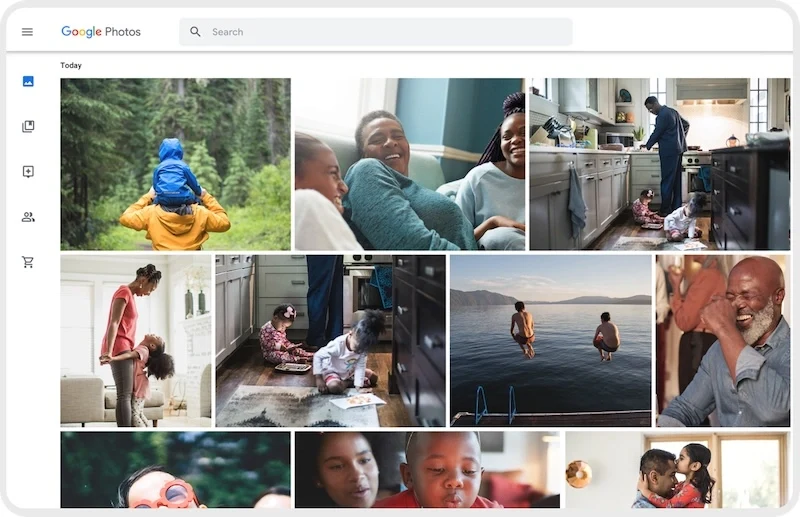 In conclusion, free alternatives to Excire for photo management offer varied features to organize and catalog your images, suitable for different needs. Explore these options, test them, and choose the one that best suits your workflow. This will make managing your photos easier and more accessible, without spending extra money. Make the most of your passion for photography!