Luminar AI is the new flagship product from Skylum and does an incredible job of adding amazing effects to your images in a very intuitive way. It walks in the footsteps of its great predecessor, Luminar 4, which introduced such amazing features as Sky Replacement AI, Face AI and Skin AI. These AI-powered filters let you create amazing skies or retouch portraits in super easy ways. Luminar 4 and AI are really packed with features.
Both applications support cataloging your images. Unfortunately, Skylum did not provide a way to open a Luminar 4 catalog in Luminar AI, making it impossible to smoothly transition from Luminar 4 (to be discontinued) to Luminar AI.
At CYME, we decided to look more closely at this scenario, and we are happy to announce that a free upgrade to our Avalanche for Luminar and Avalanche Unlimited will soon support:
Migrating your catalogs from Aperture, Lightroom to the new Luminar AI while preserving
Migrating your Luminar 4 catalogs to Luminar AI
In this article, we want to give you a sneak peak of this capability (2) and show some early results. It is indeed a bit different from the traditional way of working in Avalanche, since the migration between unrelated products (for example, Aperture and Luminar) was restricted to migrating adjustments that were comparable (light, color, black and white, vignette, curves). In the case of Luminar 4 ➡︎ Luminar AI, the challenge was to migrate as much as possible of the native enrichments applied in Luminar 4. For example, an image with a replaced sky in Luminar 4 should appear with the same replaced sky in Luminar AI.
This is exactly what we did, and we are happy to share the results.

Here is the Avalanche user interface when selecting a Luminar 4 catalog. Note how Luminar AI appears as a target.
Here is a landscape image (credits: @vagamazz) in Luminar 4 with its sky replaced (see the "After" portion of the image on the right).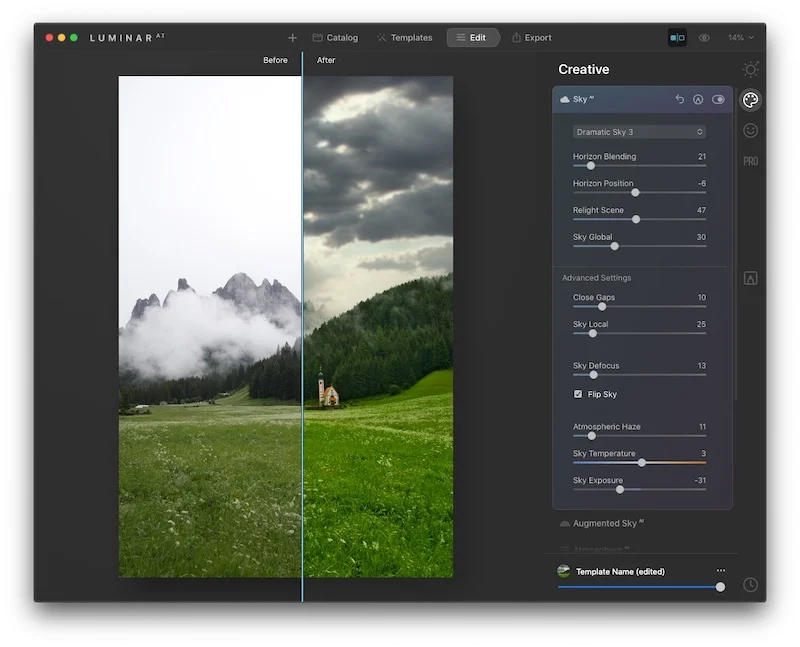 Here is a similar example using a combination of Skin AI and Face AI.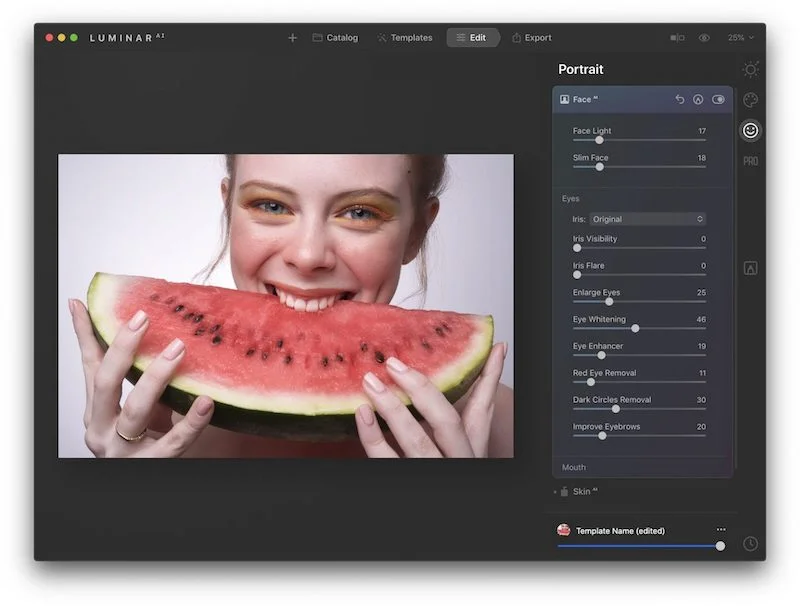 Both effects are accurately migrated to Luminar AI.
Avalanche also adds some entries in the Luminar AI history for the edited image to make it easy to identify which effects were migrated, and to give the option to edit this history.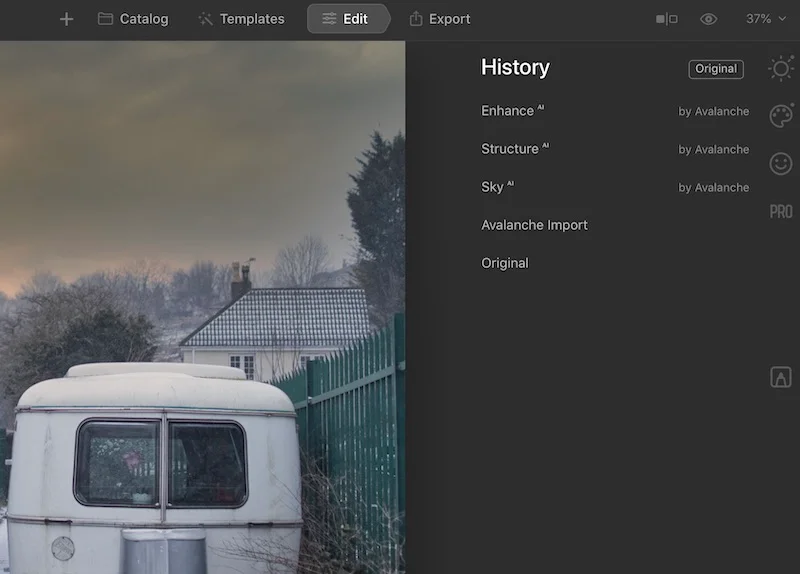 Here is a list of the effects that will be fully supported when Avalanche for Luminar v1.3 (including Luminar AI support) will be released: Light, AI Enhance, AI Structure, Color, BW Conversion, Details Enhancer, Denoise, Landscape Enhancer, Vignette, Sky Replacement AI, Augmented Sky AI, Sunrays, Dramatic, Matte Look, Mystical, Glow, Film Grain, Face AI, Skin AI, High Key and Advanced Contrast. More effects and options might be added later following user feedback.
The support for masks (brush-based, gradients-based) will not be available at the time of release.  Layers will not be supported in Avalanche.
Avalanche for Luminar v1.3 will be available in early February as a free upgrade to Avalanche for Luminar.