Starting out in photography, this de facto excludes experienced and professional photographers. It is therefore as a beginner and neophyte that it is possible to feel a new interest in photography. This can come from a photo discovered in a magazine or an exhibition, or when viewing your own vacation or other photos. The attraction of a photo or an image sometimes arouses curiosity and the desire to be able to reproduce the sensations conveyed by the photo.
But how can this be done? How can you master the rules for reproducing moments through photography? How can you learn this, and above all, which paths can lead to this understanding without getting lost in the plethora of advice and materials available in this sphere?
As a first step, we will discover together the basic tips for beginner photographers. Next, we will look at the equipment needed for photography. Finally, avenues of reflection will be explored in order to extend the learning process once the first notions have been acquired.
Good tips for getting started in photography
It should be borne in mind that photography can be:
a job;
a passion;
a hobby;
an art.
According to these notions, it is important to know how to define where you are in this list. Thanks to digital technology, it's now very easy to photograph everything all the time. It's quite obvious that when you could only take 20 photos during your vacations because the development process was expensive and you didn't know what the result would be, you limited yourself as to the quantity and the subject you photographed.
Today, on the contrary, one can take hundreds of photos, regardless of the exposure, the depth of field, the light present or not, etc. From these hundreds of photos, there are almost always some beautiful, surprising, and astonishing photos, which satisfy and sometimes arouse the desire to deepen one's knowledge of photography. But we must not forget that the equipment (even a simple smartphone) manages a multitude of settings automatically and that the mere role of "clicking" on a shutter-release button does not transform a holidaymaker into a photographer, even if one photo out of 100 arouses admiration due to a happy combination of circumstances.
It is therefore important to understand what the prerequisites are in order to learn how to become an amateur photographer. It is necessary to:
enjoy accuracy;
seek to understand light phenomena;
have the desire to recreate an atmosphere, a feeling, something not visible;
patiently learn how to define and master the quality of a photo;
etc.
To become a budding photographer, it is, above all, important to know how to question what really appeals in a photo. It is necessary to determine everything that attracts in the search for photographic quality and then learn with patience and serenity.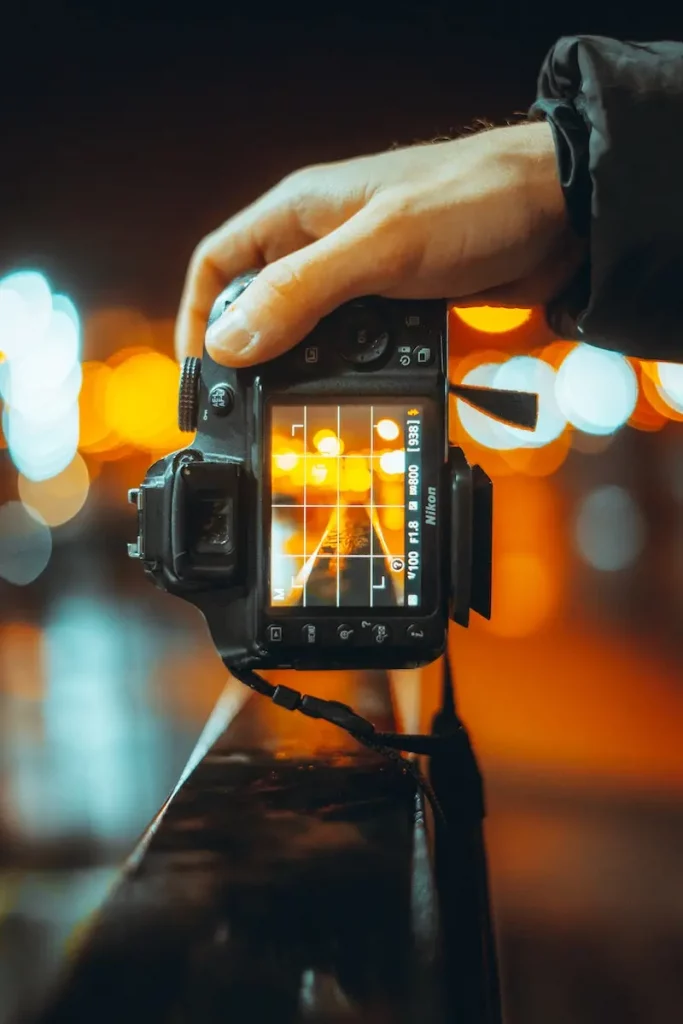 Don't lean too much on the equipment, to leave room for the eye
Contrary to popular belief, a photo is very often a subjective image. Firstly because the photographer has chosen a moment, a viewing angle, a precise shot, etc. And then because the observer will necessarily translate this same photo according to their own feelings, their own interpretations, etc. So, we must remember that a photo must already be successful before the equipment comes into play, because it is the subject that gives interest to a photo or an image, not the material equipment.
Once this has been understood, it is important to remain practically oriented. Photo equipment can reach high prices:
camera (reflex, hybrid, compact, film or digital, etc.) ;
lens (wide angle, standard, portrait, telephoto, etc.) ;
external flashes;
accessories (bag, shoulder strap, tripod, handle, etc.) ;
computer and software for retouching, sharing, conversion or cataloging.
It is necessary to remember that it's not the equipment that makes a good photo, it's the photographer. It is neither useful nor efficient to invest large sums of money in equipment if the photographer does not take the time to learn how to use it according to their abilities. This requires training with simple and inexpensive equipment at the beginning and taking the time to fully understand how it works.
It is important to practice reproducing and improving desired effects (choice of light and exposure, aperture and focal length settings, shutter speed, etc.) with simple equipment to get started. Some applications even allow you to operate a simple smartphone manually with impressive results. This is how a beginner photographer will be able to sharpen their eye and make progress.
Multiple media to improve practice
There are multiple media available, and the transmission of information has become commonplace, via all possible channels. But be careful, once again, you must know how to make simple choices to become more efficient.
In the age of the Internet, there is no shortage of photography tutorials and information sites. Books and DVDs, too. It is therefore up to each person to find a medium that suits them in order to make successful progress according to their objectives.
Private lessons (by experienced amateurs or even professionals) can be given (free or paid). The next step is to look for clubs or associations of amateur photographers near your home in order to draw knowledge and skills from your peers. Around the world, there are many people interested in photography.
Even if we don't always have the habit of looking for them, there are photography software programs that not only enable us to process images, but also have "tutorial" type interfaces in order to make use of the resources. Some software even allows you to search for photos across the whole net according to the criteria you are looking for (to improve a photo style, for example). The combination of good photography software with a smartphone of respectable photo quality will make for stunning images. It's up to the photographer to devote the necessary time to their craft.
Knowing how to do things in the right order
To get started in photography, you must be able to ask yourself the right questions in order to work out which is the best path to take.
What style of photographs are you looking to create (artistic, landscapes, portraits, arrangements, etc.)?
Which learning medium is preferred (joining a club or an association, or web tutorials, books or DVDs, etc.)?
How much time can I devote to this budding passion? Because learning photography is time-consuming and takes quite a long time.
The budget to be allocated for this ambition is not the first question to ask, because, as explained, with a small budget, it's already possible to explore many aspects of amateur photography. However, once the discovery phase is over, it will be necessary to invest in equipment to develop your skills further. But you have to follow the steps in the right order. Budgets can range from a few hundred euros to thousands for high-end equipment or specific needs (astronomical or underwater shots, for example).
It's not the camera that makes the photographer, it is their patience and tenacity. The secret to learning about photography lies in the ability to be curious, patient and open. Then, the affinities of each person will determine the choices to be made in terms of equipment and specializations.
It's worth remembering that today, many good amateur photographers are also people who know how to use photo software and enjoy using it. This is an area not to be overlooked.