Considering making the jump to DXO Photolab 7? Great choice! We're big fans of this new version, and we're excited to share with you why. If you're transitioning from version 6 to version 7 and want everything to work smoothly with Peakto, there are a few simple steps you'll want to follow. Don't worry, we've got you covered and will walk you through them in this article.
Check out what's fresh in DxO PhotoLab7!
So, why are we so into DXO Photolab 7? Well, it comes with some awesome new tools that make photo-editing a breeze. We think you'll love some of these features, and they might just make you want to dive into DXO Photolab 7.
DxO PhotoLab 7 has rolled out some cool updates when it comes to tweaking specific parts of your photos:
A smoother and friendlier user experience than before, showing you all the tweaks you've made clearly with a visualization of existing masks.
Enhanced tools that allow for more precise edits with the help of U-Point technology.
Now, you can play around with colors in new ways!

Take this picture, for instance. It's got some basic edits: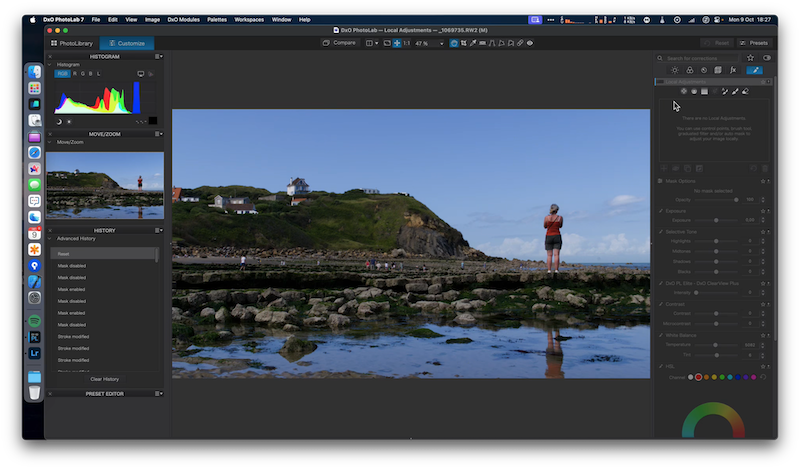 Click on the new local adjustment feature: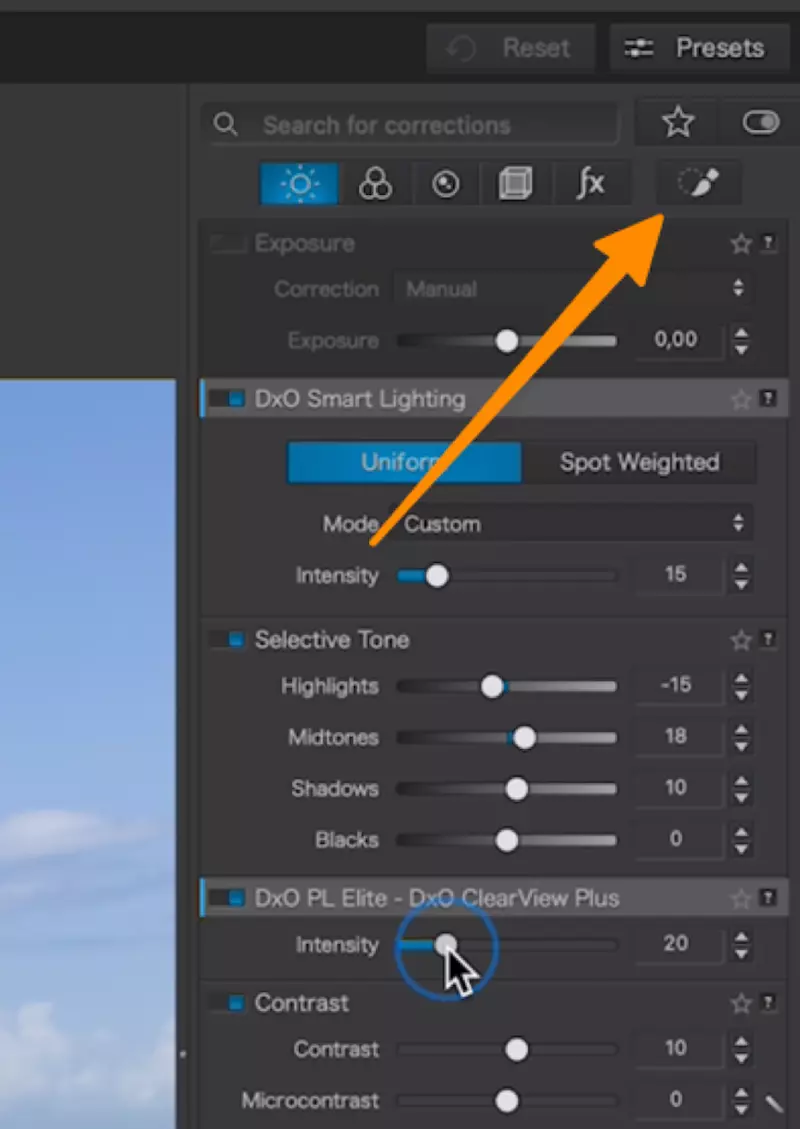 You can add a special 'control point'. Think of it as your magic wand!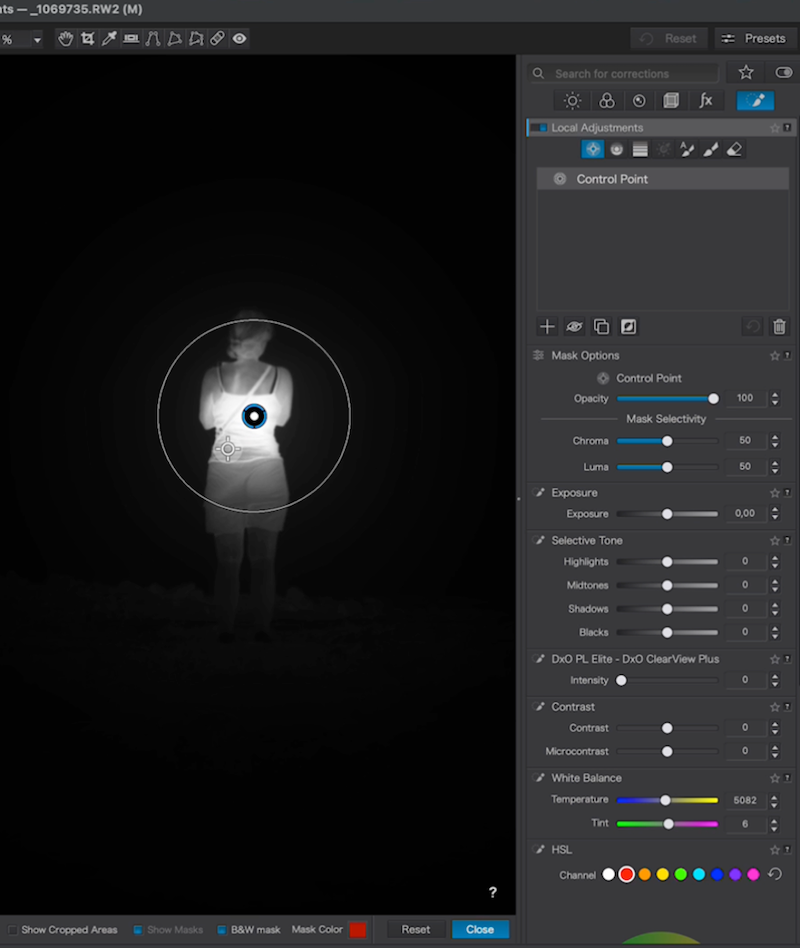 Now, decide if this point affects the brightness  (referred to as 'Luma', which spans everything from shadows to highlights) or the actual colors in that spot, referred to as 'Chroma'.Example with colors (Chroma):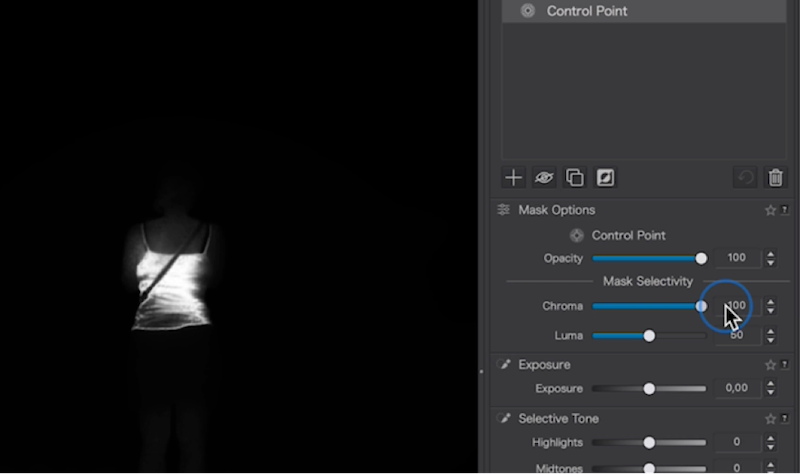 Example with brightness (Luma):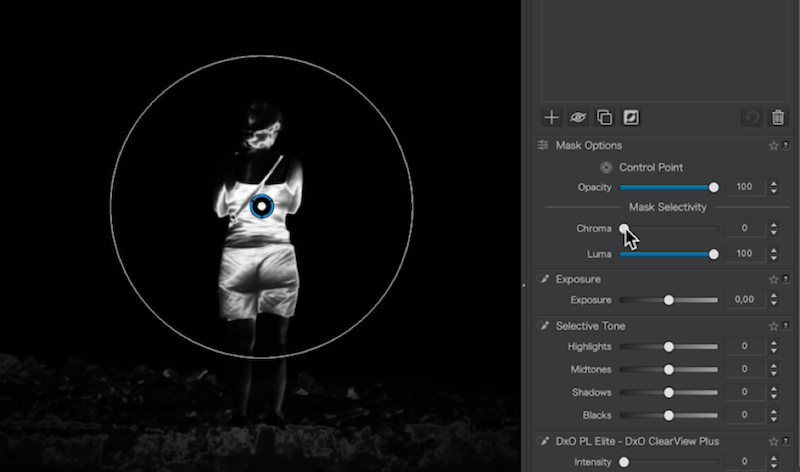 Here, we're focusing on colors and will add  '+' points (which will add content to the mask) or '-' points (which remove content from the mask).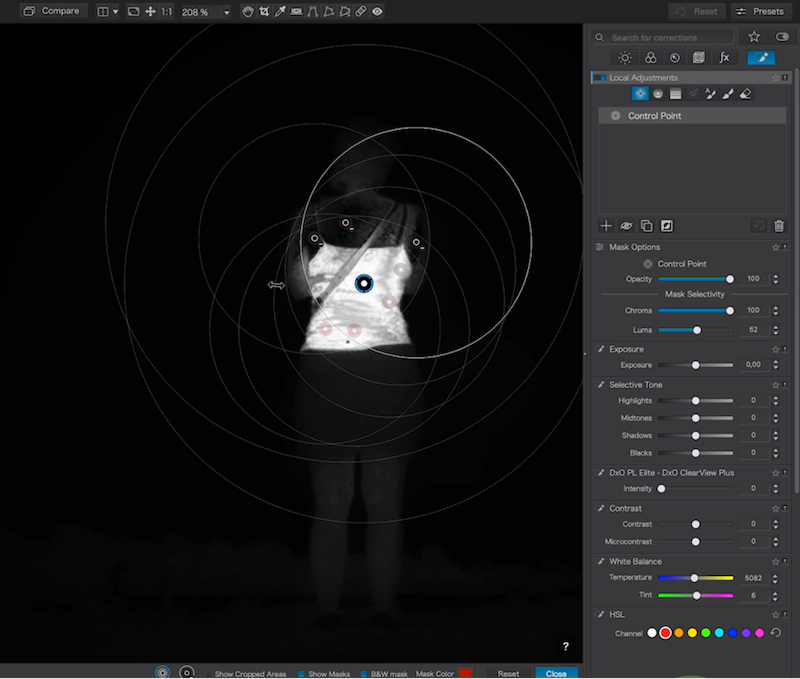 Then, if you're feeling colorful, there's a super tool called HSL that lets you tweak the hue, saturation, and lightness of local edits.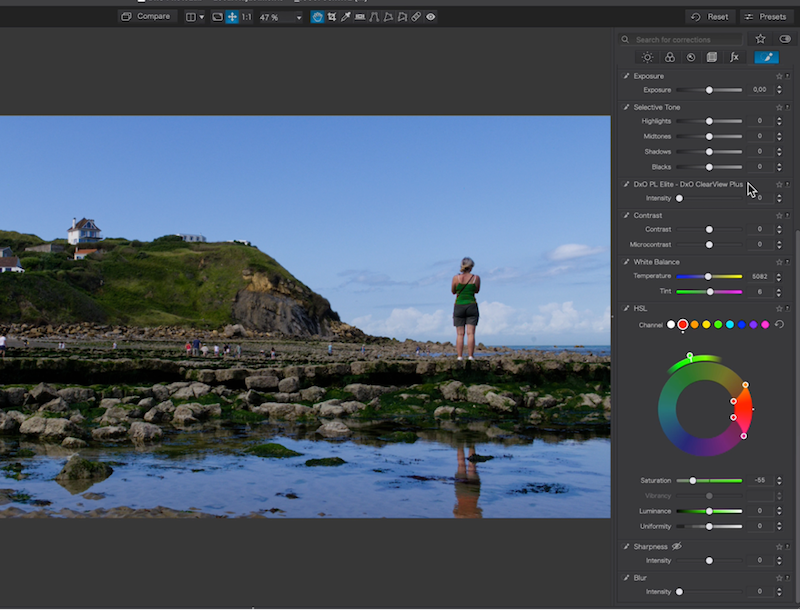 Want more? Layer up! Multiple masks can be added to the photo. For example, let's jazz up the sky by adding a control line: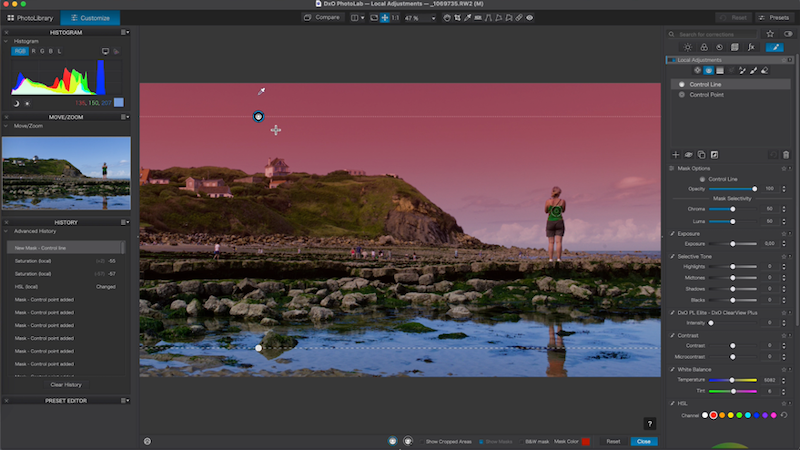 Focusing on colors again:

And, just like that, you can turn an ordinary sky into a dramatic scene with a simple exposure tweak.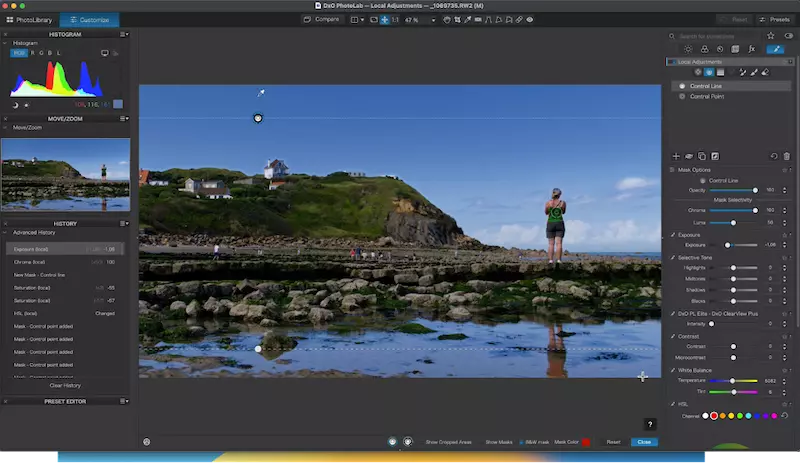 In a nutshell? DxO PhotoLab 7 is now more user-friendly and powerful than its predecessor, V6. Dive in and have fun editing!
Ready to upgrade? Tips for a hassle-free transition to DxO Photolab 7
DXO Photolab 7 was recently released, and we promptly ensured that Peakto would be compatible. Indeed, it was crucial for us that you could benefit from this new version of DXO, enhanced with Peakto's automated photo management features and more. With Peakto, DXO magically transforms into a plugin capable of editing any image, no matter which catalog it resides in.
Before taking the exciting leap, there's a small tip we'd love to share: make sure you sync all your DXO Photolab 6 photo albums with Peakto. Why? Because this little step ensures you get instant previews for all your cherished memories without having to reopen each one in DXO Photolab 7.
Oops, forgot a photo folder? No stress! Just pop it open in version 7 and – voila! – your previews are ready, with Peakto syncing like a charm. This neat trick saves you time, especially since your DXO photo folders are the keepers of those handy previews. A quick heads up: these previews will vanish if you uninstall version 6 (especially if you're a CleanMyMac user).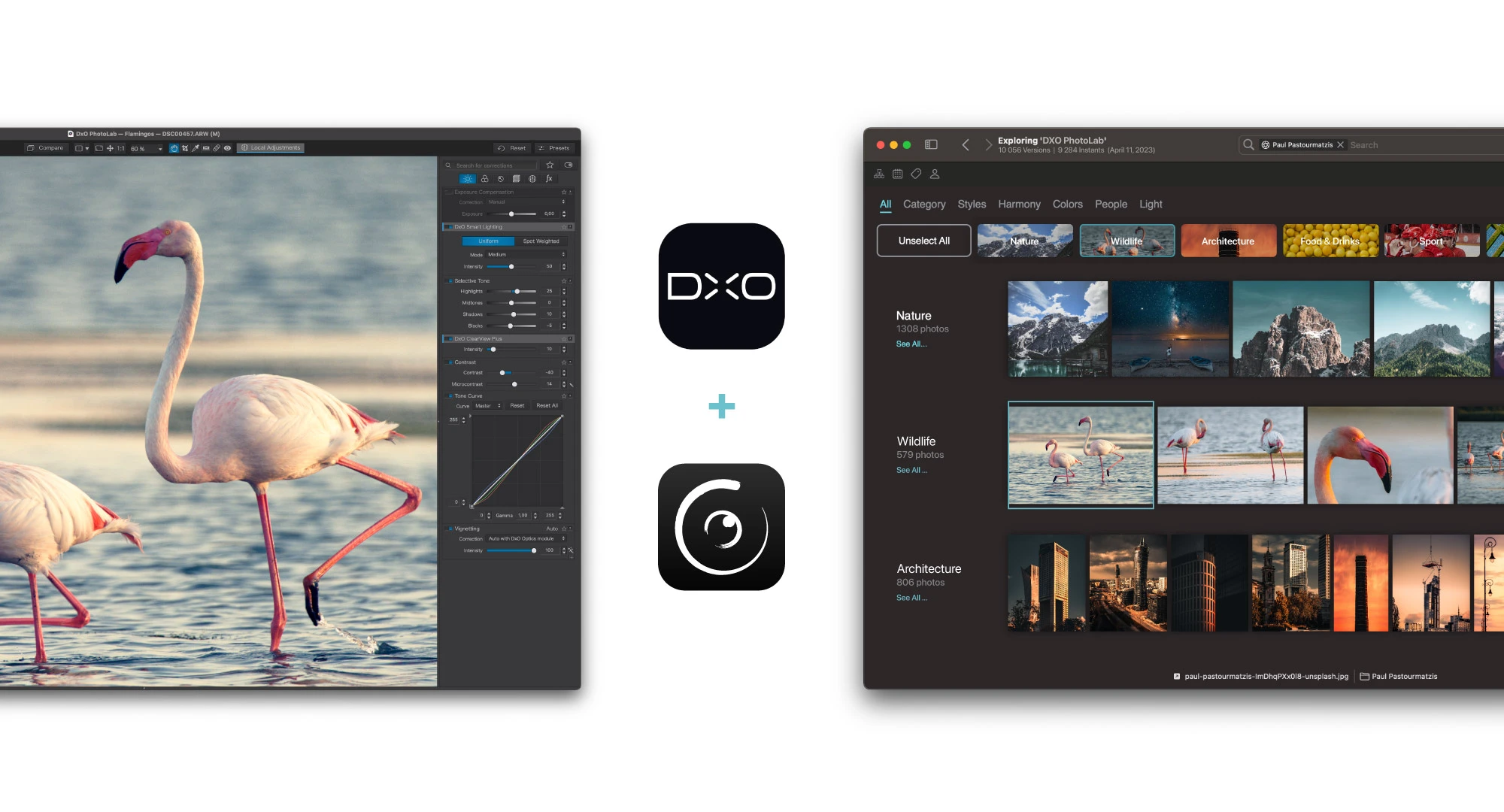 Give your DxO Photolab 6 folders a quick sync with Peakto before embracing the wonders of version 7. And once you're all set, we can't wait for you to explore the magic of this upgraded photo editing wonderland. Dive in, have fun, and share your dazzling creations (or any savvy workflows) with our awesome community on the forum!