August 24, 2023 – Montpellier, France.
CYME is proud to announce the compatibility of Peakto with Lightroom Creative Cloud. Following Lightroom Classic, Peakto now connects to Lightroom CC photos, offering new features to users, including AI-boosted search and photo centralization.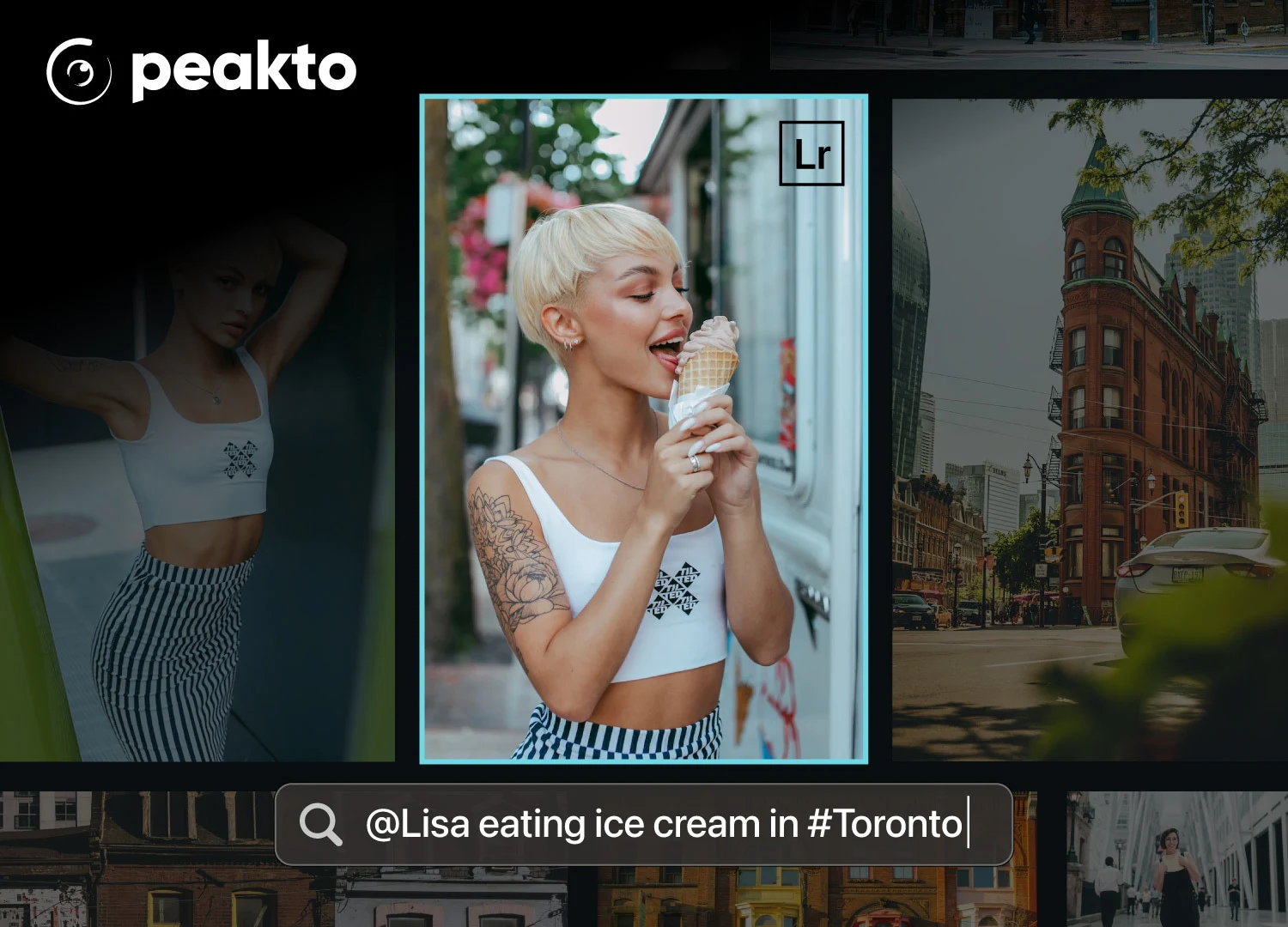 Peakto is a universal cataloger for Mac that allows users to explore all their photos through a singular, intuitive interface. Whether images are stored in the Lightroom cloud, Apple Photos, or a simple folder, Peakto provides a comprehensive and up-to-date view of all images and utilizes artificial intelligence to automatically retrieve and categorize thousands of photo files.
Peakto offers three innovative types of searches for Lightroom users:
A centralized search that applies to all photo catalogs, whether online or offline. To save space on the cloud, users can archive certain catalogs on hard drives, or in Lightroom Classic, and maintain a comprehensive view of all their photos through Peakto.
Conversational search: simply describe a photo to find it, with the option of refining the query according to the presence of specific people or places.
Similarity search: Peakto's content analysis enables the search for images similar to a given photo.
Peakto also provides unique features for Lightroom users:
Automatic categorization of all their images by categories (nature photos, architecture, portraits, etc.) to easily find photos or rediscover their images.
Original selections based on aesthetic criteria to uncover hidden or forgotten treasures within their photos.
By adding Lightroom Creative Cloud to its extensive list of compatibilities, Peakto brings together scattered images under one roof and enables photographers to use multiple tools while maintaining a comprehensive view of their projects. Peakto is a universal cataloger compatible with Lightroom & Lightroom Classic, Apple Photos, Luminar Neo, Capture One, Pixelmator Pro, DXO PhotoLab & PureRAW, Aperture, iView Media, Instagram, and all photo folders. Peakto doesn't create duplicates of images and doesn't alter photo organization: it's a valuable companion for photo organization.
Capable of connecting with all these photo solutions, Peakto allows cross-application photo annotation and offers various ways to view images: detailed view, map view, category view, and view of different versions of the same image. Thus, Lightroom CC users benefit from functions that were previously inaccessible to them, such as the map view or color-based annotation.
As a macOS software, Peakto makes it easy to navigate through thousands of photos, keep data private while leveraging the power of AI, all for just €5 per month (billed annually).
Developed by CYME for the past year, Peakto continues to expand with new features and compatibilities each month. This latest update also offers new options to its users including a full-screen view of photos, while simultaneously managing a second screen. Peakto aims to be the destination for viewing, showcasing, selecting, and managing all of our photos.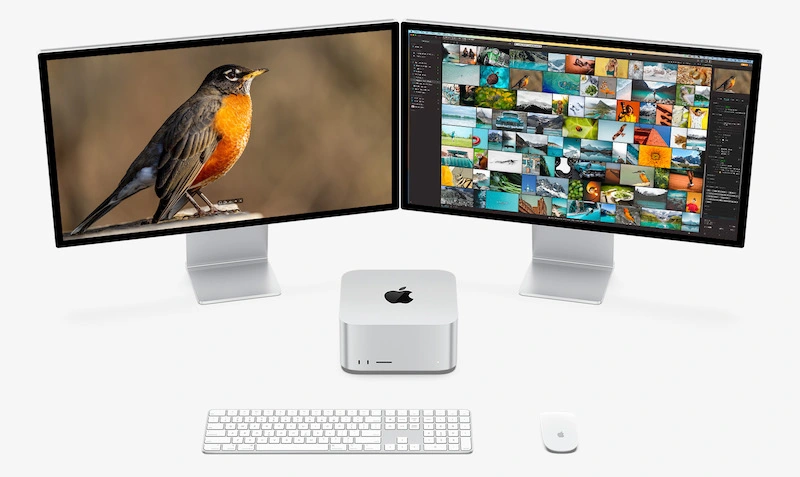 Peakto for macOS is a meta-cataloger compatible with the best editing software, including Apple Photos, Lightroom & Lightroom Classic, Luminar Neo, Capture One, Pixelmator Pro, DXO PhotoLab & DXO PureRAW, Aperture, and iView Media. It seamlessly integrates with all photo folders and even Instagram. With Peakto, managing and exploring vast collections of digital photos has never been easier.
Peakto is a software for macOS, available now by subscription or one-time purchase on cyme.io and on the Mac App Store.
Peakto can be tested for free for 15 days (no credit card required on cyme.io). Peakto is available on a monthly plan at $9.99/month; a NEW yearly plan at $59.99/year; or for a one-time purchase of $189.
CYME has developed Peakto and Avalanche in response to the needs and wants of photographers worldwide. Founded by serial entrepreneurs Claudia Zimmer, Matthieu Kopp and Thomas Ribreau, CYME's mission is to deploy innovative features that will both serve the photography community and help protect our planet.
CYME works continuously to enrich our software with solutions to save our best photos, in good quality and without duplication; to encourage digital sobriety by keeping only our best images; and to facilitate the sharing of our best images and memories.