If Luminar is today one of the software programs most appreciated by professionals to edit their photos, this is, above all, the result of a constant improvement of the software over time.
Since its creation in November 2016, Luminar has evolved by offering more and more tools and features. The objective of this evolution is, of course, to allow users to process their photos as quickly and easily as possible, notably by taking advantage of advances in artificial intelligence.
Knowing all about the history of Luminar allows you to better understand its evolution. Through the different versions of the photo processing software, discover more about this evolution that has allowed Luminar to become one of the leading software programs in the field.
Luminar Neptune and Luminar 2018: a first solid base
At the end of 2016, Macphun Software decided to specialize in photography. Until then, the company offered different types of applications, but it was only with the launch of Luminar that the Ukrainian firm decided to refocus on its first passion. The development of Luminar was part of a desire to offer software based on innovative solutions directly related to new technologies.
At its launch, Luminar was a software program that allowed you to edit your photos directly on RAW files. Luminar offered filters, layers or masks to enhance images and could work as a standalone application or as a plug-in. 
Very quickly after its launch, the photo editing software underwent a first significant update, which already testifies to Macphun Software's desire to constantly improve its product. In 2017, Luminar Neptune was released, the first major update and a few months later, Luminar 2018 was released. These updates provided fixes and some new features. In particular, users could enjoy a new and more convenient library and cataloguing module.
So, in the first few years after the launch of Luminar, the photo-editing software already had a solid foundation that would only be strengthened later with new versions. To mark these upcoming changes, Macphun Software changed its name to Skylum.
Luminar 4 and Luminar AI: when artificial intelligence comes into play
It was at the end of 2019 that Skylum finally took the next step by launching the new version of its photo editing software: Luminar 4. This version was highly anticipated because, for the first time, Luminar was incorporating features based on artificial intelligence.
A year later, Skylum launched Luminar AI, a testament to its desire to rely on artificial intelligence to improve photo processing. No need to spend time managing the various settings; the AI offers automatic improvements that can be applied with a single click.
A powerful tool for portrait photo processing
From the Luminar 4 version, portrait photographers were able to enjoy a very useful addition. With AI portrait, users of the software benefit from a panel entirely dedicated to the processing of portraits thanks to AI. They can therefore benefit from many features such as:
skin improvement;
selective illumination of the face;
enlargement and whitening of the eyes;
the removal of red eyes and dark circles;
improved eyebrows;
refinement of the face.
Thanks to the addition of the AI dimension, processing which previously required complex manipulations is simplified and can be carried out in a few clicks. Beginners can therefore easily take control of the software and the most experienced see their working time reduced. The interface has also been improved and corrected compared to previous versions (better-organized menus, easier-to-access masks, larger fonts, etc.).
Improving the sky with artificial intelligence
Luminar 4 also includes a feature to replace the sky with a single click. Artificial intelligence recognizes the sky and quickly modifies it to improve its rendering.
This feature was further enhanced with the next version of Luminar AI and, more specifically, its Sky AI tool that allows you to edit the sky of a photograph. This feature is ideal if the weather is bad when taking pictures, for example.
Not only is it possible to modify the sky, but when the sky is reflected on a body of water, the AI Sky tool takes care of making the modifications in the reflection as well. It is even possible to change the direction of the sun. Editing work is therefore greatly facilitated.
Selective and intelligent photo processing with AI
In addition to the sky, the Luminar AI version makes it possible to use artificial intelligence to its full potential for photo processing. The AI is able to distinguish the different elements of an image to make targeted and customized modifications on each of these elements.
The improvement in clarity or sharpness can therefore be established independently of the other elements of the image in a simple and rapid manner.
Luminar Neo: the result of 5 years of improvement
After more than 5 years of improvement across the different versions of the software, Skylum finally launched its latest version in September 2021: Luminar NEO. This version then replaced Luminar 4 (no longer available since autumn 2021) and Luminar AI (no longer available since October 2022).
Luminar NEO includes all the principles of the previous version of the software, Luminar AI, while adding new features and improvements.
This means that Luminar NEO brings with it all the AI-driven tools already offered by Luminar AI to make photo processing easier, while keeping the management of layers and textures. The software is also accompanied by a companion mobile application, Luminar Share.
What's new in Luminar Neo
While the new version of the photo editing software published by Skylum includes all the features that have made the software successful in the past (Body AI, Structure AI, Sky AI, etc.), there is no shortage of improvements and interesting new features.
Luminar NEO is equipped with a new RAW development engine as well as new tools, such as:
Mask AI that allows you to create masks using AI to recognize the elements on the image;
Relight AI which allows you to adapt the lighting according to the different planes and elements of a photo;
Line and Dust Removal AI which automatically removes stains, dust or even electrical wires on the photographs;
Portrait Background Removal AI that allows you to select the background of a photo to be able to change it without manual masking.
Finally, the Layers feature in Luminar 4 had disappeared in Luminar AI. This feature that allows you to create collages or add texture made its comeback with Luminar NEO.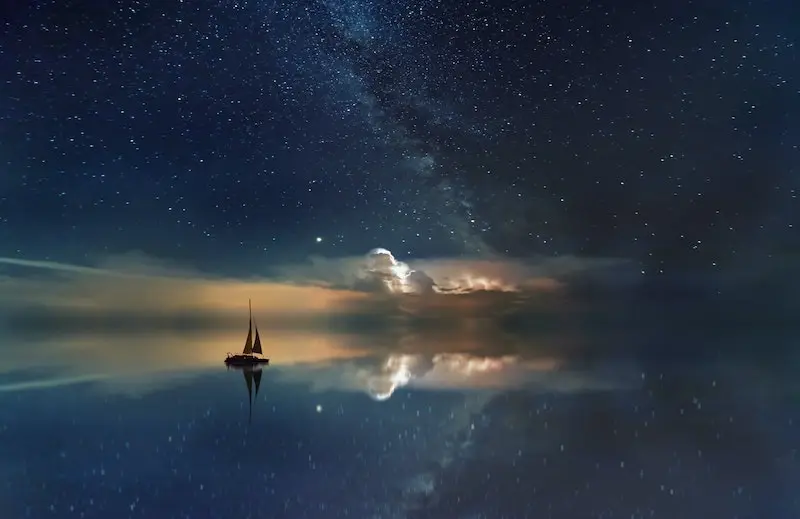 Luminar NEO extensions: an infinite number of developments
The major new concept introduced with Luminar NEO is that of extensions. Skylum now makes it possible to add additional modules to the software to complete and customize it according to the specific needs of the user.
Skylum already offers extensions such as:
HDR merge for combining multiple images;
Noiseless AI for reducing digital noise;
These extensions can be considered as options that can be added or not according to your needs. They are sold individually or in packs. In the future, NEO plans to offer third-party publishers the opportunity to offer their own add-ons for even more enhancements and functionality.