Luminar
is a photo editing software developed by Ukrainian software publisher Skylum. Its CEO, Ivan Kutanin, says Luminar's role is to "create the photo you imagined". Over the years, Skylum has offered different versions of
Luminar
, including
Luminar AI
,
Luminar 4
and
Luminar Neo
.So why has
Luminar
become a
must-have photo editing software program
? What is its role and what are its main objectives? How did it win over photography professionals and amateurs? We would like to introduce you to the different features of the
Luminar
photo editing software.
Luminar makes photo editing accessible to everyone
Photo editing is a step that allows you to improve a composition by cropping the image or correct colors in order to optimize a photo. Although it used to be reserved for professional photographers, the arrival of Luminar has brought about a change.
Why is photo editing important?
Photo editing and post-processing are necessary steps after taking a picture. Indeed, whether we are talking about professional or amateur photographers, the photos must be edited in an almost systematic way to:
correct a dominant color;
crop the image;
optimize color saturation;
add sharpness;
remove dust particles;
denoise the photo;
use filters;
etc.
It should be noted that, compared to the JPEG format, the RAW format allows for more post-processing modifications. Each of these treatments requires specific actions made with professional photo editing software, such as Adobe Photoshop. This graphics application was launched in 1990 for the macOS and Windows operating systems.
While Adobe Photoshop is a market leader when it comes to photo editing, it is still a comprehensive software program that requires real expertise to master all its features and therefore be able to perform all necessary editing on a photograph.
How does Luminar make photo editing more accessible?
Luminar Skylum has democratized photo editing and post-processing for three main reasons.
The first notable difference between Luminar and its main competitors is in the mastery of artificial intelligence. Indeed, Luminar software uses artificial intelligence to pre-process photos. It therefore removes tedious and lengthy steps previously performed on professional software, such as Adobe Photoshop.
Secondly, if more and more people are turning to Luminar Skylum, it is also because of its attractive price. For Mac or Windows, there are a lot of different photo editing software programs available. So, when it comes to making a choice, price can be one of the criteria. Luminar Skylum offers a lifetime license for less than €50, while some of its competitors opt for a more expensive monthly or yearly subscription. Thanks to its low price, Luminar software attracts many users, democratizing photo editing.
Finally, Luminar Skylum software makes photo editing accessible to as many people as possible, because it can adapt to all needs. Therefore, it can be used:
as a plug-in or standalone image editing application;
with a Mac or Windows PC.
In addition, Luminar AI supports many different file formats, such as RAW files, PNG files, JPEG files or PSD files.
Luminar or artificial intelligence for saving time in the photo editing process
Although the photo editing stage is an essential step, it is nonetheless laborious. However, thanks to Luminar, it is possible to carry out professional work on a photo, in a short time and without having received any special training.
Focus on the use of artificial intelligence in Luminar software
Skylum has therefore chosen artificial intelligence for its Luminar software. Thanks to powerful algorithms, Luminar is able to edit all photos directly. It performs real-time analysis of the elements that compose the photo and can then suggest appropriate processing. However, users retain control and can decide to make their own changes.
While artificial intelligence was necessary for some features of Luminar 4, this is no longer the case with Luminar AI. Indeed, this latest version of the software released in December 2020 is based entirely on artificial intelligence. In an interview, Skylum CEO, Alex Tsepko, said that Luminar AI was designed to
"automate repetitive tasks" and
"encourage creativity".
By automating repetitive tasks, photographers and creatives save time and can unleash their creativity to craft unique photos. The editing work is simplified thanks to Luminar algorithms.
Examples of powerful Luminar Skylum tools
Over the course of the different versions of its software, Skylum has developed several types of tools.
To begin with, we must mention the Essential tools that allow you to carry out vital editing processes. These include:
the Light tool to adjust the tone of an image and its color;
the AI Composition tool to crop an image;
the Denoising tool to denoise an image;
etc.
Alongside the Essential tools are the Creative tools and the Portrait tools. The Portrait tools are based on artificial intelligence to make it easier to work on people's faces. For example, the AI Face tool offers the ability to adjust the lighting on a person's face without altering the rest of the photograph. The modification therefore focuses only on the face.
Regarding Creative tools, they are also very varied and very efficient. Thanks to Luminar AI, it is possible to very quickly change the background of your photo. It is also possible to add a new light source using the Sun Rays tool. The software then adapts the entire image according to the position of the sun.
Finally, Luminar software incorporates Professional tools, such as the Supercontrast tool or the Color Harmony tool.
Create unique photos in all circumstances with Luminar
By using Luminar, anyone can edit their photos like a professional. Thanks to its algorithms, the software goes even further and turns each photo into exceptional custom-made images.
Creating tailor-made and unique photos
The performance of Luminar's features combined with artificial intelligence allows you to take unique photos. Each user can express their creative side in order to develop:
unexpected images;
artistic images;
realistic images;
etc.
Reality is enhanced with Luminar. For a portrait, a landscape or a scene of everyday life, Luminar captures the essence of the photo and amplifies it. It suggests improvements that are as close to reality as possible to make each photo a unique snapshot. Low light is no longer an obstacle to taking beautiful pictures. On the contrary, Luminar optimizes the brightness of the image with a realistic effect.
The creative dimension of the photography is multiplied, because in just a few moments, it is possible to:
change the colors of a photo;
add a background;
replace an element;
add an aged effect to your image;
create an artistic blur on a photo;
change the color of the sky;
customize the granularity of the image;
brighten or darken the edges of the photo;
etc.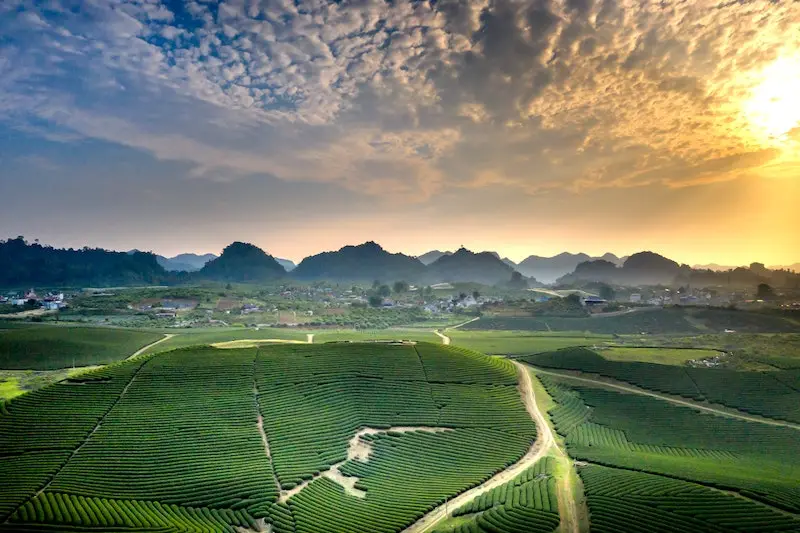 Correct your photos in all circumstances
For professional or personal use, for printing a poster or publishing on social media, photos are omnipresent in our society. But the flaws in photos are just as widespread. Indeed, multiple elements can quickly spoil an image, such as:
an unsightly background;
poor cropping;
colorimetric issues;
etc.
With Luminar Skylum, users can make use of all their images. Each of them can be improved and perfected automatically and very quickly.
In conclusion, the role of Luminar is to make the photos come alive, by enhancing them, by allowing people to play with them and by emphasizing their emotions. Aimed at professionals, beginners and amateurs, Luminar Skylum positions photography as a source of creativity, beauty and sharing.