Since its inception in the early 2000s, Lightroom software has evolved considerably. Not only has it undergone major changes, particularly with regard to its name, but its pricing has also undergone many changes. From a permanent license to a monthly subscription, just like most Adobe software, Lightroom's journey hasn't been easy. However, despite all these twists and turns, the software is now the flagship tool of the Adobe Creative suite and is not limited to remaining in the shadow of its big brother Photoshop.
In order to understand the importance of Lightroom for all photo professionals, let's look back at the reasons for its creation by Adobe, but also at its different forms and formulas.
Focus on creating Lightroom by Adobe
In the early 2000s, Photoshop was one of the only solutions for working on photos. Therefore, amateur and professional photographers had no choice but to learn to master this software. However, when it comes to carrying out simple and fast image processing, Photoshop has always seemed too complex. Indeed, many features were of no interest in the context of photo editing.
That's why some members of the Adobe team took a good hard look at the problem and came up with a simpler and more accessible software program for photographers. At the beginning of the project, the development of Lightroom was mainly the initiative of a few isolated people. However, Adobe gradually became interested in it, until the first beta version was released.
The creation of the Lightroom software has always aimed to offer an alternative to Photoshop for everything that concerns the work of photo editing, image processing, etc. Nevertheless, it was never intended to replace it. Today, Adobe offers Lightroom in a combined subscription with Photoshop, but also in an individual subscription.
The challenges of Lightroom for image processing and photo editing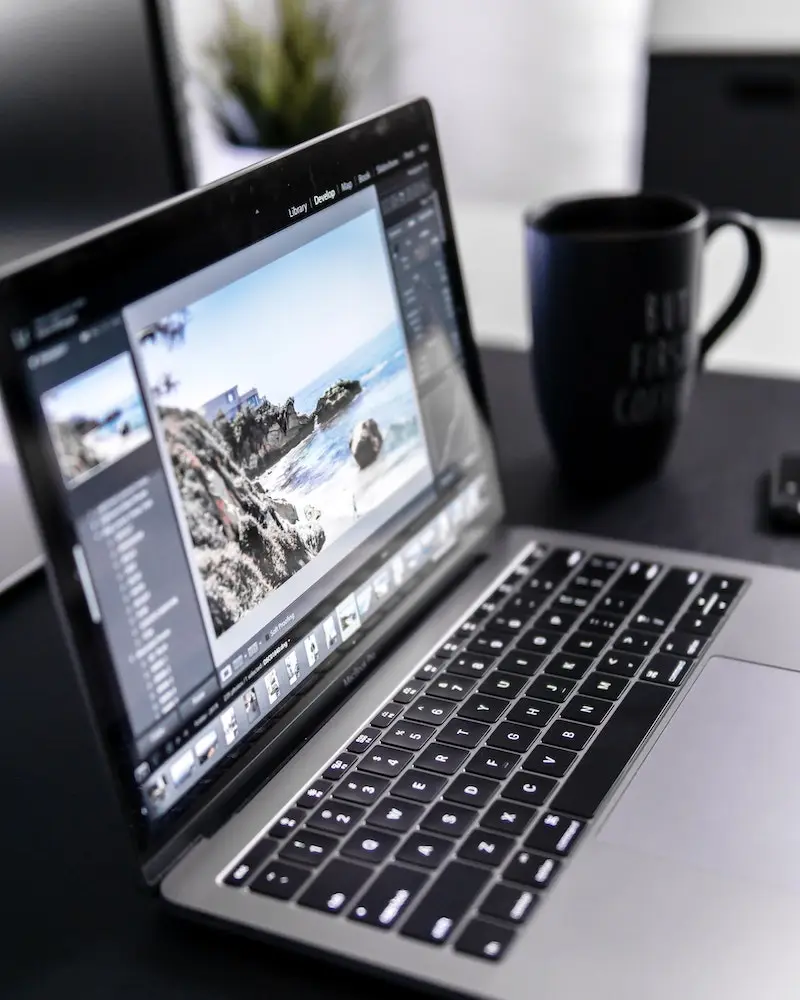 Contrary to popular belief, it's not only for photo editing that photographers use Lightroom on a massive scale. Although this is obviously one of the major reasons for the popularity of the software, it should also be noted that this tool has many other advantages for professional photographers.
In addition to editing, photographers can also take advantage of the numerous management modules that facilitate the workflow and image processing. Because yes, in this area, Lightroom offers a multitude of particularly useful features that its competitors do not necessarily have.
These include, for example:
importing photos from a device onto any media (computer hard drive, etc.) ;
the system for sorting, filing and organizing photos;
managing multiple storage units (internal and external hard drives, NAS, etc.) ;
exporting the images;
professional printing of photos;
etc.
All these tools therefore have significant impacts in the daily lives of photographers, saving them time on their work process.
The Lightroom family at the heart of the Adobe Creative suite
Although it is common to speak only about "Lightroom" when discussing the software, it is important to keep in mind that several versions are available on the market today. Indeed, over the course of its history, Lightroom has evolved significantly, including in its form.
Currently, 3 versions of Lightroom are on sale:
Lightroom 6;
Lightroom Classic CC;
Lightroom CC.
Nevertheless, there are important distinctions to be made with regard to the latter, which are far from being similar.
The first thing to know about Lightroom 6 is that this version is no longer sold directly by Adobe. Indeed, the company announced in 2018 that the latter would not see any further development and would even be the last iteration of the "permanent license" (or box) version of the software.
However, many resellers and retailers, outside Adobe, continue to market Lightroom 6. While everyone is free to purchase the tool in this way, it is strongly discouraged, especially given the lack of support in the event of experiencing problems with its use.
Although it has a different name, Lightroom Classic CC is nothing less than the successor of Lightroom 6, except that it is no longer available in a boxed format and that the permanent license has been replaced by a monthly subscription. However, in terms of functionality, this is the most complete version of Lightroom and, of course, the most acclaimed by photography professionals.
Lightroom CC is actually the latest incarnation of Lightroom mobile, which was a smartphone-only version of the software. Since 2017, this tool has benefited from its own new name.
Based on Adobe's cloud, Lightroom CC remains a limited version when compared to Lightroom Classic CC, mainly because it offers fewer features and tools. This limitation applies to photo editing, workflow organization and management, or even print, export, and share features.
However, its integration with Adobe's cloud gives it some practical benefits, as well as its ability to perform intelligent searches. A photographer can find all the similar images of another in just a few clicks. It should also be noted that Lightroom CC displays a significantly different interface from Lightroom Classic CC. In many ways, this is the preferred version for amateur photographers, who can settle for simple and basic features.
The different options for accessing Lightroom
As we have just seen, there are different versions of Lightroom. But how does this software fit into Adobe subscription plans? In this category, there are three main ways to get Lightroom: a monthly subscription to Lightroom CC, a monthly subscription to Creative Cloud "Photo" and a monthly subscription to Adobe's global products. However, it is necessary to differentiate the French market from the rest of the world, because in this respect, there are some distinctions to be made.
Monthly subscription to Lightroom CC
Adobe offers a first package at €11.99 per month in 2022, which contains exclusively Lightroom CC, the lightweight version of the classic software. This subscription allows you to edit and synchronize your photos in the cloud, with all your devices, as well as giving you access to Adobe Portfolio and 1 TB of storage space in the cloud. However, it should be understood that this formula does not include Lightroom Classic CC and all its features.
Note that in the rest of the world, the Lightroom CC monthly subscription is also available, but at a price of $9.99 per month in 2022.
The monthly subscription to the Creative Cloud "Photo"
To access Lightroom Classic CC, you need to turn to the Creative Cloud "Photo" plan. A first subscription was also made available for €11.80 per month in 2022, knowing that it includes not only Lightroom Classic CC, the most complete version of the software, but also Lightroom CC and Photoshop (for computer and iPad). However, it includes only 20 GB of storage space in the Adobe cloud. For those who need more, another subscription, which also includes the two versions of Lightroom in addition to Photoshop, was offered at €23.99 per month in 2022, this time with 1 TB of storage space in the cloud.
In both cases, the user can also access Adobe Portfolio.
For the rest of the world, the monthly "Photo" Creative Cloud subscription offer is similar in every way, except that it also includes Lightroom mobile and is only available in its 1 TB form. The price is set at $19.99 per month in 2022.
The monthly subscription to the entire Creative Cloud
Obviously, the monthly subscription to the entire Creative Cloud is another way to access Lightroom. This is useful when the user also uses other Adobe software such as Photoshop, Premiere Pro, Illustrator, After Effects, In Design or Acrobat Pro.
The price depends on the user's profile. While self-employed and private individuals can benefit from it for €62.47 per month in 2022, students have access to it for €19.50 in 2022 (upon presentation of proof of schooling). As for companies and schools, they also benefit from personalized rates.
In other countries of the world, the principle remains the same, even if the price may vary. For example, individuals must pay $54.99 per month in 2022.