On February 19, 2007, Adobe, famous for its software for creative people from all walks of life, announced the release of a new tool, Lightroom 1.0. At that time, the idea was to offer photographers software that was easier to use than Adobe's other alternative, Photoshop. Indeed, the latter, well known for its high level of complexity and thousands of setting options, is deemed too complicated for basic image and photo processing. It is therefore quite natural that Adobe would undertake the development of simpler software with more limited functionalities.
But how did Adobe come to invent Lightroom? And how did it evolve this software over the years? That's what we're going to take a look at.
The inventor of Lightroom software
Behind Lightroom is an Adobe developer, Mark Hamburg, who was already working on Photoshop when he had the idea for the software.
In 1999, he launched a new project under the code name "Shadowland" and was assisted by a former Adobe Creative Suite interface designer, Andrei Herasimchuk. The two of them then started developing the software they had envisioned, based on the Lua computer language.
After a few years, Mark Hamburg left the Photoshop team in 2002 to devote himself entirely to Shadowland. He sent a first experimental version of a software called PixelToy to a colleague at Adobe. In 2003, a first version of the user interface was also finalized and presented to the same contact person. Gradually, other members of Adobe joined the project, including Sandy Alves, who had worked on the Photoshop interface, and Grace Kim, who was then a product researcher at Adobe.
In 2004, Andrei Herasimchuk left the project to found a design company. Hamburg therefore brought in a new person to work on the software's graphic interface, Phil Clevenger. Other developers also joined the team to work on the architecture behind the software. It was at this time that serious things began for Lightroom.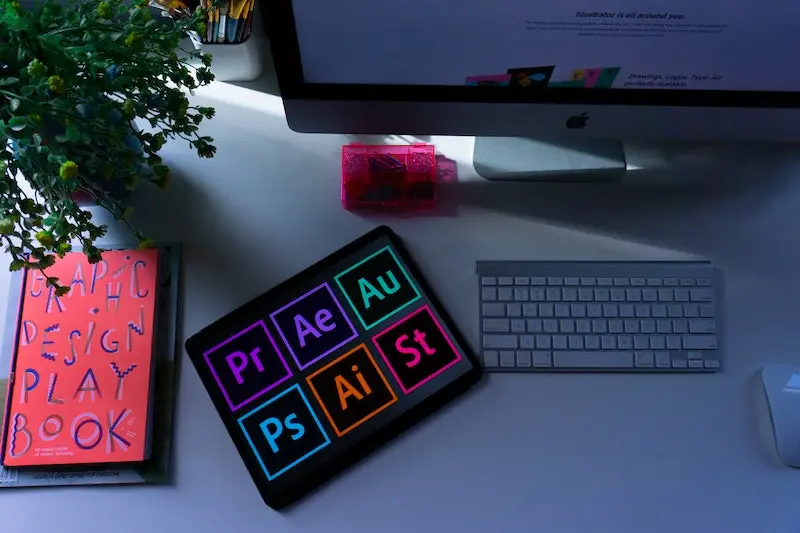 The different betas of Lightroom
Logically, Adobe management took an interest in the development of the software and saw the potential of this tool. On January 9, 2006, the company decided to publish a public beta version of the "Shadowland" project. As development had already been in progress for many years, the software could be widely tested by those concerned: its future users. They could then give their feedback to Adobe, which was a first for the company, all software combined.
Note that the beta version of Lightroom is only for computers that run on Mac. In addition, a certain number of settings and parameters, which are now essential, were not available at that point. This was the case, for example, with the Crop tool. However, this version included many features already seen in Camera Raw, one of the Adobe software programs that supported Photoshop in the management of Raw images before the development of Lightroom.
Over time, the beta version was improved and began to include new parameters, including:
the keyword hierarchy system;
the action history;
the web module;
etc.
According to figures provided by Adobe, more than 500,000 users were given the opportunity to test the various beta versions of Lightroom.
Lightroom 1: an outstanding official release
It was on February 19, 2007, that Lightroom 1 was finally officially released, and the least we can say is that this version has undergone many changes compared to the various beta versions. For example, the software managed folders and included new views for image processing.
Lightroom 1 also made it possible to mark each photo and label them, in order to filter them according to this data. Finally, the tool could create virtual copies of the photos in its catalog, as well as being able to classify them according to their similarities. Note that some of today's well-known settings also made their appearance, starting with tools for removing blemishes and reducing red eyes.
Building on the success of Lightroom 1, Adobe continued the development of the software at a fast pace and proposed numerous updates to this version. Some of the parameters included were:
the ability to have multiple catalogs and transfer photos between them;
better management of sharpness control;
the emergence of a new Painter tool;
etc.
Note that 2007 was a fruitful year for Adobe, since, in addition to Lightroom 1, the company also released the long-awaited Photoshop CS3.
From Lightroom 2 to Lightroom 5: sustained development of the software
Lightroom 2 was released in a public beta version on April 2, 2008, followed by an official version on July 29. New settings enabled better management of the photo catalog, as well as the ability to suggest keywords for tagging images. Other adjustments were also integrated, such as the adjustment brush, graduated filter, post-cropping vignetting or 64-bit support.
A year later, as was already the case for the release of Lightroom 2, Adobe released the public beta version of Lightroom 3. A second quickly followed, before the official release of Lightroom 3 on June 8, 2010. Unlike Lightroom 2, which focused mainly on photo editing parameters and the software's organization system, Lightroom 3 benefits from a profound reworking of its RAW processing engine. Improved image sharpness, noise reduction on photos and lens and perspective corrections, many parameters were affected by this redesign.
This did not prevent Adobe from developing Lightroom 4, which was released in January 2012 as a public beta version, before its final release on March 5. This new version included some very important new features, including two new modules: Books and Maps. However, Lightroom 4 stands out mainly for its price, which had been reduced by half and was now accessible to both amateur and professional photographers.
True to its reputation, Adobe did not delay in releasing Lightroom 5, since a public beta version was available in April 2013, before the final version on June 10 of the same year. In this version, the changes were few, but no less qualitative, with, among other things, intelligent preview management and support for PNG files.
Lightroom 6 was released in April 2015 for a final "box" version before the launch of Lightroom CC.
Lightroom mobile and Lightroom DC: the birth of the subscription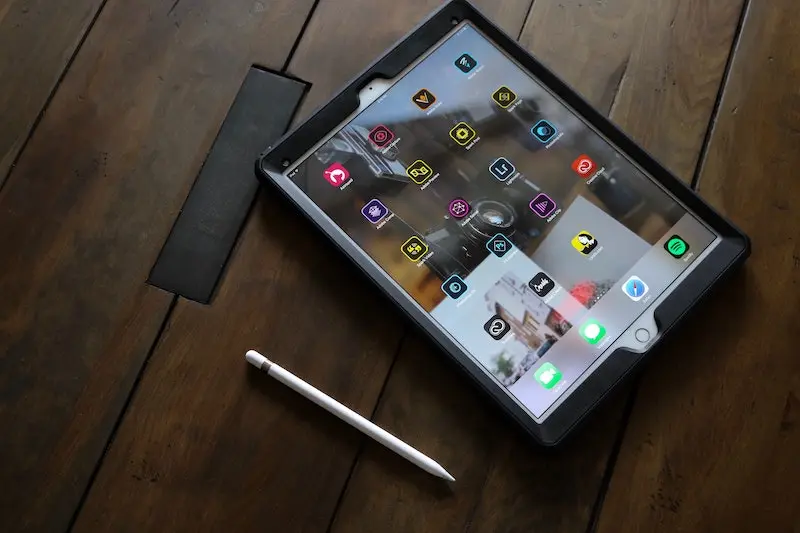 With the emergence of tablets and smartphones, Adobe started the process of adapting its software to these different media. With this in mind, Lightroom mobile was launched on April 8, 2014, exclusively on iPad. It was followed in June by a version compatible with the iPhone.
However, it was in April 2015 that Lightroom's landscape changed dramatically. Until that point, the software had been released only in a boxed format, but now Adobe was launching a new version for computers: Lightroom CC (or Creative Cloud). The latter was available through a monthly subscription, a formula that would be applied to all Adobe software. Unlike previous versions of Lightroom, which required you to purchase each new update, the monthly subscription allows you to take advantage of it automatically, at no extra cost. In addition, to encourage users to use Lightroom CC, Adobe added several settings that Lightroom 6 does not have.
In 2017, Adobe continued to develop Lightroom CC, which became "Lightroom Classic CC", following the discontinuation of the development of the boxed versions (Lightroom 6 and earlier). For its part, Lightroom mobile evolved into a web and computer version, based on the cloud, which then assumed the name of Lightroom CC. The latter was limited and included far fewer settings than Lightroom Classic CC.