Photography is an artistic profession that requires both inventiveness and creativity, but also strong technical skills.
The photographer is an image professional, able to use their artistic eye to express themselves. A true technician, their daily missions consist of using their technical skills and talent in the studio, on location or in the lab. People who aspire to be photographers focus primarily on their desire to practice taking pictures. However, most job opportunities are in sales and printing. The fields and places of practice, as well as the missions of the professional photographer, are diverse. Advertising, fashion, press, industry, publishing, arts, future specializations depend on each person's skills and the job market. The profession and the world of professional photographers are accessible to everyone, without the need to obtain a degree. However, training of any kind allows you to develop real theoretical and practical knowledge or to undertake a professional career change.
A plethora of affordable degree programs exist at various levels of education. Despite their young age, college students with a genuine interest in photography have the opportunity to study this art form right out of high school. However, they must be 15 years old between the beginning of the school year and December 31 of the calendar year. In this case, it is possible to take two routes:
the professional baccalaureate in photography;
the photography BTM.
The professional baccalaureate in photography
This training, accessible after high school, takes place over three years and consists of:
general education;
theory-based lessons;
case studies;
immersion periods and in-company training.
High school students studying the professional baccalaureate in photography develop the skills necessary to perform brilliantly in the studio and outdoors. Capable of making technical adjustments (light, lenses, focus, etc.), film processing (printing), and digital processing (digitization, editing, contrast, etc.), the graduates of this degree are able to carry out the tasks of taking pictures and image processing. In addition, students gain valuable business knowledge, learning how to prepare quotes and track product inventory. Practice sites open to graduates include:
private studios;
photo service studios;
news agencies;
illustration agencies.
In this way, the following positions can be filled:
operator in a photo store;
laboratory technician;
photo assistant.
This degree, issued by the Chambers of Trade, is accessible after 9th grade and takes three years to complete.
BTM students benefit from a general and vocational education combining:
management;
applied arts;
communication;
professional modern language;
work organization;
technical expertise;
professional expertise;
cost management.
With this wealth of knowledge, BTM graduates meet recruitment requirements for the position of production manager.
This one-year training course introduces people aged 18 to 25 to the various image professions. The curriculum of this BEP includes practical exercises and an internship period in a company. The photography BEP offers those interested the possibility of acquiring real technical skills, as well as a keen artistic sense. Then, several career paths are possible: joining the workforce directly or continuing to pursue higher education.
The Brevet de Technicien Supérieur is a real gateway to working life, but also to further studies in specialized schools.
The two-year apprenticeship allows students to acquire solid technical, management and communication skills, as well as knowledge of physics and chemistry. The holders of this photography BTS acquire multiple skills. They can successfully take pictures and carry out post-production processing, development and printing. They also excel at selling equipment, products and services. The photography BTS offers many opportunities to practice:
professional laboratories;
specialized stores;
the profession of freelance photographer;
the status of craftsperson-trader.
The Spéos Paris London Photographic Institute also offers a bac +2 degree program called Professional Photography.
Bac +3 courses in photography are taught in specialized, private schoolsopen to baccalaureate students.
Among them, the very famous Gobelins, l'école de l'image offers a bachelor's degree in photography and video. The MJM Design private school in Paris and Rennes also offers the possibility of acquiring a bachelor's degree in photography. In addition, MJM institutions offer continuous and work-study programs. It should be noted that work-placement students have the privilege of receiving a salary and acquiring and enjoying solid professional experience.
During these training courses, students have the privilege of meeting photographers working in various fields, but also have the opportunity to work on projects with stylists and models. In addition, students develop essential knowledge about copyright and image rights as well as entrepreneurship. Once they have passed the exam, graduates join the workforce as true photography, video and post-production professionals.
Many private photography schools are accessible to students at the bac +2 level. Among them, three very large schools, particularly renowned in the arts community. Establishments that prepare students for a Master's degree include:
the École Nationale Supérieure de la Photographie d'Arles (ENSP);
the École nationale supérieure Louis-Lumière de Saint-Denis (ENS);
the École nationale supérieure des Arts Décoratifs de Paris (EnsAD).
The diplômes nationaux supérieurs d'expression artistique (National Higher Degrees in Artistic Expression) also allow for the acquisition of such a level of education. Students have two options:
the DNSEP art option;
the DNSEP communication option.
You can also develop the skills required to be a good photographer by attending a training center. These study paths, generally of short duration, attract young students, career changers and curious enthusiasts. This type of curriculum is also of interest to professional photographers who wish to update their knowledge. Generally accessible remotely, everyone can benefit from a rich curriculum adapted to their own pace.
We will soon be developing a directory of online training courses.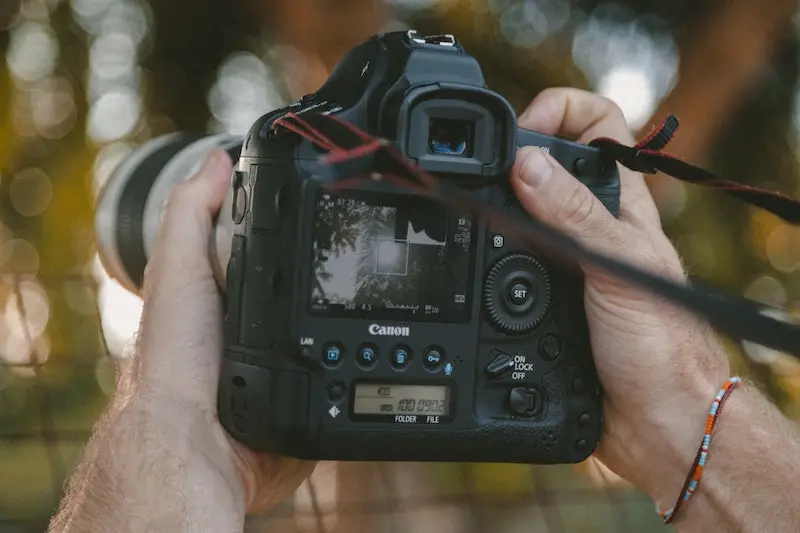 The profession of photographer differs significantly depending on the field of activity. As a passionate artistic profession, specializations tend to be selected according to the affinities and aptitudes of each individual. Indeed, from one position to the next, the conditions to be met are different. Here is a non-exhaustive list of the different professional opportunities that are open to future photographers:
sports photographer;
wildlife photographer;
fashion photographer;
school photographer;
news photographer;
culinary photographer;
wedding photographer;
portrait photographer.
A wide range of training courses and degrees at different levels make it possible to become a professional photographer. Artistic courses, taught by professors who take pleasure in transmitting their expertise and passion, attract a large number of students each year. Once you have graduated, it is possible to start working as an employee or to turn to self-employment. There are many areas of specialization and practice, so the choice of path to follow depends mainly on the desired profession. In conclusion, training remains an important step that allows you to acquire skills, but also to gain professional experience. In addition, graduates develop an extensive and valuable network of contacts that will help them join the workforce and discover new horizons.