All Mac fans remember the arrival of Pixelmator in 2007 as a real game-changer. It was an accessible and elegant challenger to Photoshop, offering a powerful and intuitive photo editing application with a variety of tools and features for creative users.
The image editing application designed exclusively for the Mac platform has since become a go-to tool for designers and creatives. In this interview, Simonas Bastys and the Pixelmator team talk about the app's inspiration, evolution, and future direction. They discuss the benefits of building a single-platform app and how they have adapted to changes in the design industry.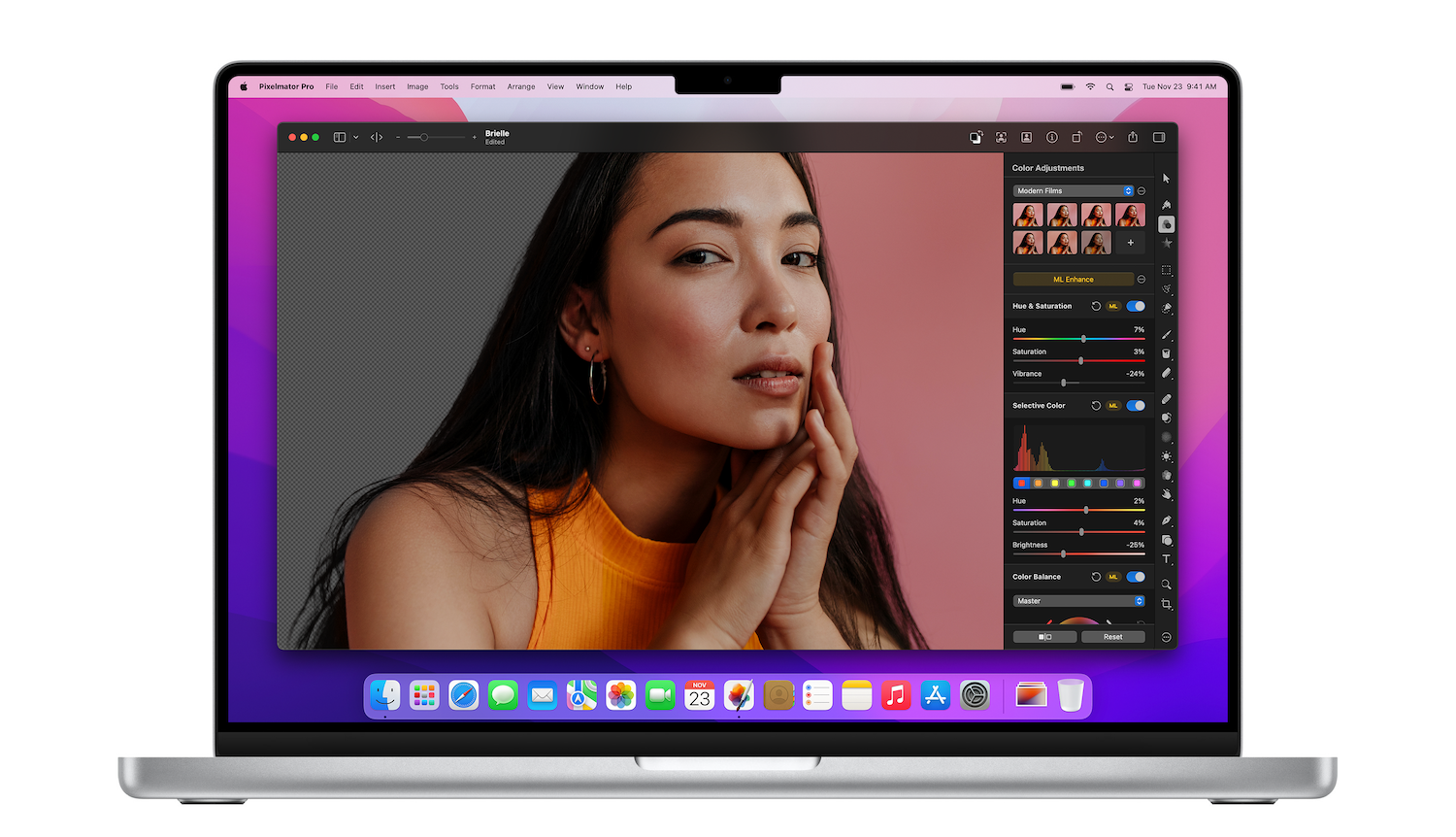 Can you tell us about the inspiration behind creating Pixelmator?
The story is quite simple. The founders of Pixelmator had long dreamed of an easy-to-use image editing app that would be built exclusively for Mac. Back in 2007, they couldn't find an app like that, so they realized they needed to simply build one themselves.
They were inspired by the capabilities of macOS, which they believed was an ideal platform for building a powerful image editing app. Fast forward to today, and we've got Pixelmator Pro. With it, we're still following those same core ideas — making image editing fun while taking advantage of all the latest macOS technologies.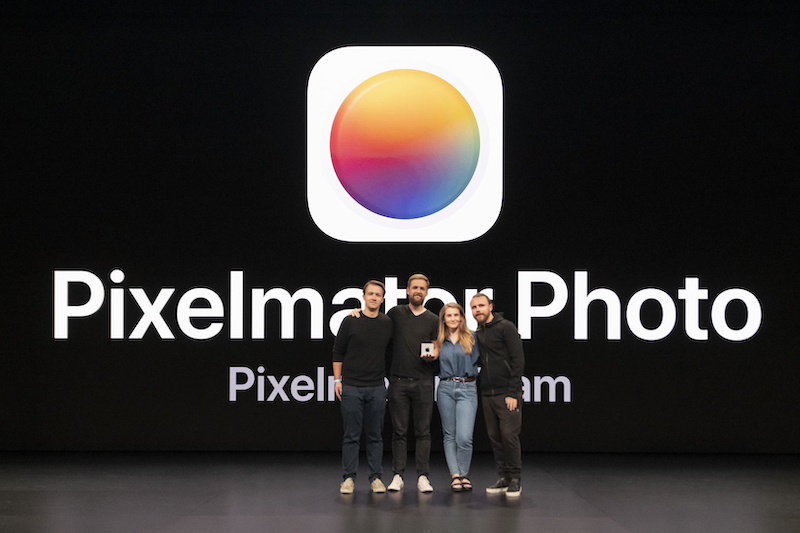 Why did you choose to build Pixelmator exclusively for macOS?
We decided to stay single-platform because we believe making an app that feels just right on a specific system takes a lot of care and effort.
Plus, we're excited about how Apple's tech is growing, and the amazing help the Apple team gives to developers like us makes integrating any cool new features into our apps really easy.
What has been the biggest challenge in developing Pixelmator?
From a development perspective, one challenge is planning our development schedule around the release cycle of major macOS updates. We have to start a very intensive QA cycle with early macOS and iOS betas to spot any regressions that could affect our apps. It's pretty usual for our small team to file a bunch of bug reports just for regressions. And it's important for us to report those bugs as soon as we see them, otherwise, there's a possibility that they might slip into the final release.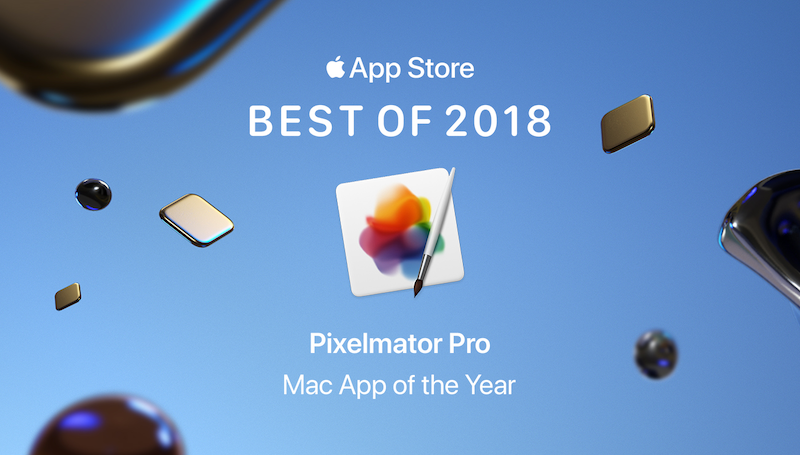 Pixelmator has won multiple Apple Design Awards. What has that recognition meant for you and your team?
Being honored with multiple Apple Design Awards has been both heartwarming and humbling for our team. This recognition genuinely means a lot to us, as it not only highlights the dedication to what we do but also confirms that we're on the right path creating apps that our users and the broader design community can truly appreciate and enjoy.
Can you discuss Pixelmator's evolution over the years and how it has adapted to changes in the design industry?
The Pixelmator journey over the years has been an exciting one, with the launch of Pixelmator Pro being a significant milestone for us. It gave us the opportunity to create a modern new app from the ground up that fully takes advantage of the latest macOS technologies, and build a robust framework that would allow us to continue doing so in the future.
For example, as Apple devices have grown increasingly more powerful, we've been excited to incorporate machine learning into our apps and build tools never possible before. In short, being a native app has let us grow together with the ecosystem we're part of, at the same time, allowing us to stay on top of the latest image editing developments.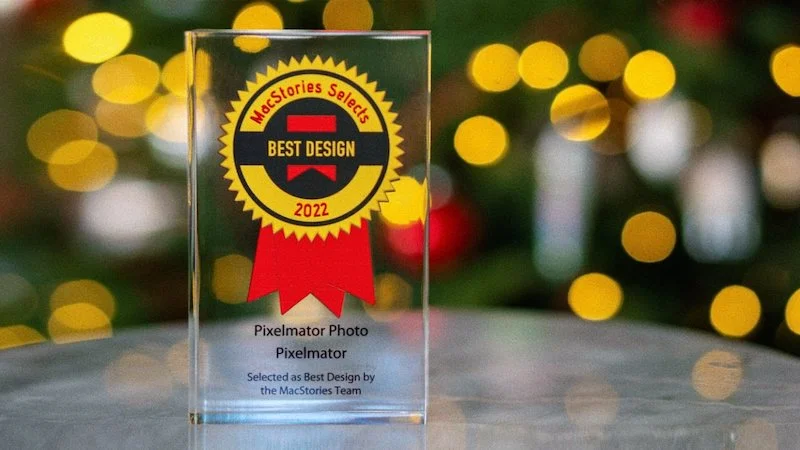 How does Pixelmator compare to other design software in terms of features and capabilities?
When comparing Pixelmator Pro to other image editing apps, again, its native integration is truly what sets it apart. By fully utilizing the power and features of the latest macOS and advanced Mac devices, Pixelmator Pro is able to deliver unmatched speed and stability. One cool fact is that Pixelmator Pro has one of the lowest crash rates among other popular image editing apps.
Can you talk about the role the Mac community has played in Pixelmator's success?
The Mac community has played an invaluable role in Pixelmator's development and success. Our users are true Mac fans who have a deep understanding of what makes a great Mac app, both in terms of aesthetics and functionality. Their feedback has been instrumental in helping us shape Pixelmator Pro into the best Mac app it can be. We're truly grateful for the support and insights our community has provided, as it has allowed us to grow and improve together.
Can you share any particularly interesting or memorable examples of how Pixelmator has been used by clients around the world?
Recently, we've noticed that people all over the world started using Pixelmator Pro to upscale their AI-generated work, which is pretty exciting. Also, it's fun to see our app used beyond image editing workflows. For example, our friend Jenn Jager's video production company was just featured by Apple, showing how her team uses Pixelmator Pro together with Apple Pro Apps, Final Cut Pro and Motion, to edit videos. We really love seeing all the different ways people use Pixelmator Pro.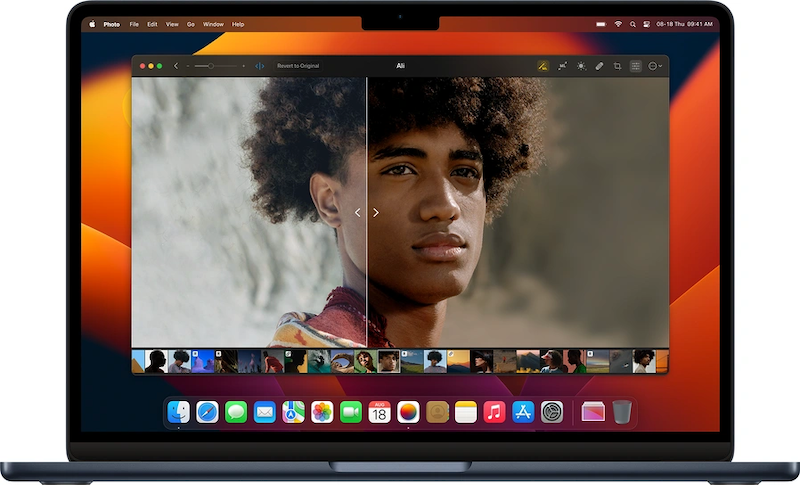 What are your thoughts on the current state of design software and its future direction?
I believe the current state of design apps is moving towards greater flexibility, as more and more users expect to be able to easily transition their work between their computers, tablets, and phones. Therefore, I don't think it makes sense for developers to focus on just desktop or mobile apps anymore. And, with tools like the ones Apple provides, it's becoming easier than ever to create apps that work on both Mac and iOS devices. Sure, it might take a bit more effort to go from Mac to iOS, but it's totally worth it.
We're really interested to see where this trend takes us, and we actually have some really exciting announcements coming soon about the upcoming Pixelmator Photo for Mac.
With AI and machine learning becoming increasingly integrated into design workflows, how do you see Pixelmator evolving to incorporate these technologies and stay ahead of the curve?
We're already taking advantage of machine learning to create tools and features that have never been possible before. A few examples we're particularly proud of include one-click background removal, automatic subject selection, and the removal of color banding and artifacts from heavily compressed photos. Our team is constantly exploring new ways to incorporate these cutting-edge technologies, and we look forward to adding even more cool features to Pixelmator Pro in the future.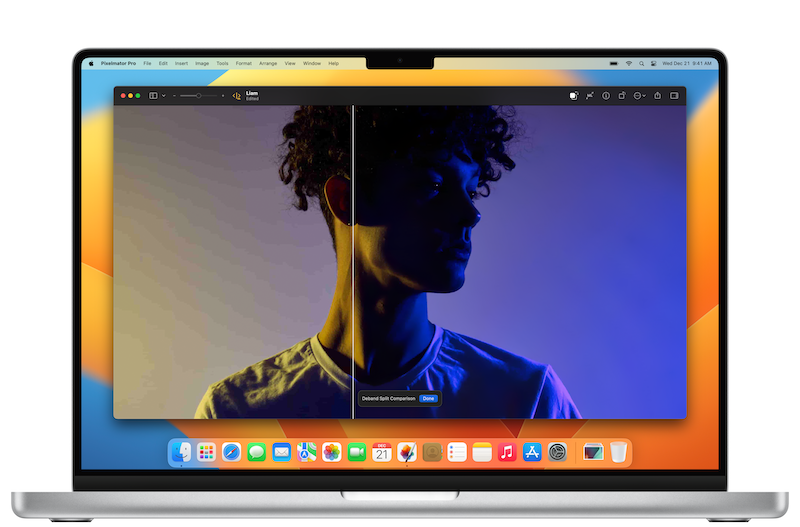 Can you share any exciting new features or updates that are in the pipeline for Pixelmator?
We have some fantastic updates planned for Pixelmator Pro this year, and we're eager to share them with you. However, we also enjoy surprising our users with new features. So, without revealing too much, we can promise you there are some really exciting things to look forward to. Anyone interested in what we do can follow us on social media to stay in the loop and be the first to know about all the cool new additions to Pixelmator Pro.
How do you see Pixelmator evolving over the next few years?
Our goal with Pixelmator Pro is to create a top-notch image and photo editing powerhouse so that our users can have a fantastic editing experience no matter which Apple device they're on. And, at the moment, that's exactly where we're headed.