As you may know, Lightroom Classic and Lightroom CC are two closely related programs, designed for both professional photographers and passionate amateurs. Both developed by Adobe, they essentially aim to accomplish similar tasks. However, there are nuances worth highlighting, and these differences can prove crucial depending on the type of workflow you adopt. If you're still undecided as to which one you should choose, and haven't yet figured out the distinctions between them, that's precisely what we're going to explore in this article.
Lightroom CC for editing on iPad or iPhone
Lightroom CC is a recent cloud-based software that first appeared on smartphones before being adapted for computers in 2017. Targeting a broader audience, Lightroom CC positions itself as a competitor to Apple Photos, Google Photos, and other photo managers aimed at the general public.
The seamless integration of the software with the cloud allows creators to access their photos from different devices, offering a truly mobile workflow. Lightroom CC's approach has captured the attention of photographers seeking convenience and flexibility without compromising quality.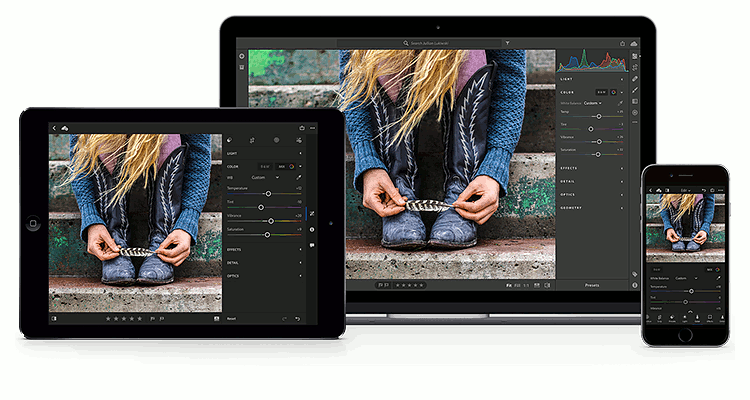 Adobe's cloud environment for your photos
Creative Cloud is Adobe's platform of services and tools that offers a variety of options for working across various devices such as computers, tablets, and smartphones. Adobe Creative Cloud functions as an online space with storage capacity of up to 20 GB. This space can be used for storage, synchronization, and even sharing of files worked on within applications from the Creative Suite. On their website, Adobe provides a unique subscription offering that bundles Lightroom and Photoshop software. This subscription aims to provide photographers with tools specifically designed to meet their needs.
Lightroom Classic for editing on Mac
Lightroom Classic positions itself as the go-to software for photographers, offering a comprehensive solution dedicated to computers and local storage. It's the most widely used and globally appreciated version, praised for its feature-richness. It finds strong acceptance both among professionals and enthusiasts. With its user-friendly interface and processing power, Lightroom Classic is ideal for efficiently managing and editing high-resolution images.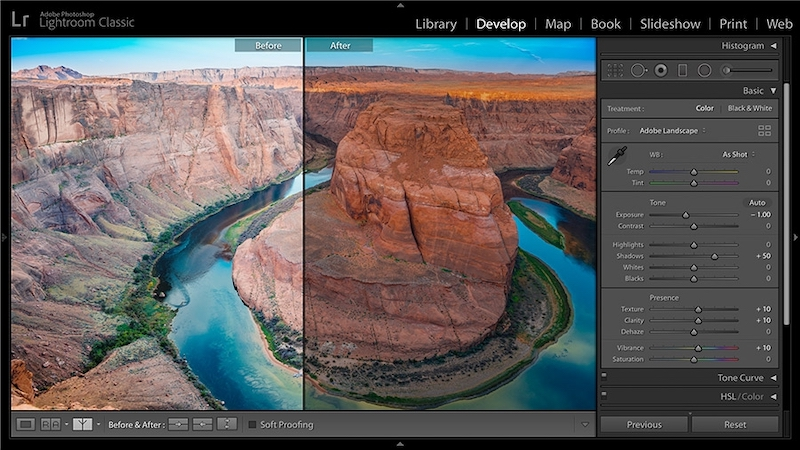 Advantages of Lightroom Classic for photographers
Lightroom Classic offers more comprehensive features compared to Lightroom CC. Indeed, Lightroom CC has limitations in photo organization, with fewer options than Lightroom Classic. Printing, exporting, and sharing functions are also more basic, which might be a drawback for users seeking more customized options. You can find an exhaustive list comparing the two software on Adobe's website.
In summary, Lightroom CC prioritizes simplicity and mobility, offering essential features for basic photo retouching and management. For those looking for a more advanced experience in editing and organization, Lightroom Classic might be a better fit.
The solution for using both software
Choosing between these different software options can be complex, as each of them addresses specific needs. Indeed, if you spend most of your time at the office but also want to use your iPhone or iPad in specific situations, a flexible solution is needed.
On her website, The Lightroom Queen, Victoria Bampton expresses her viewpoint by stating that it's preferable to use both programs together, as they complement each other. She provides useful recommendations for choosing which of the two software will serve as an archive for your photos.
However, by using these two applications, you can end up with images in one software and not in the other. To maintain an overview of your images, you can use a cataloger like Peakto. Peakto is a photo organization software compatible with your preferred applications, allowing you to navigate freely between them.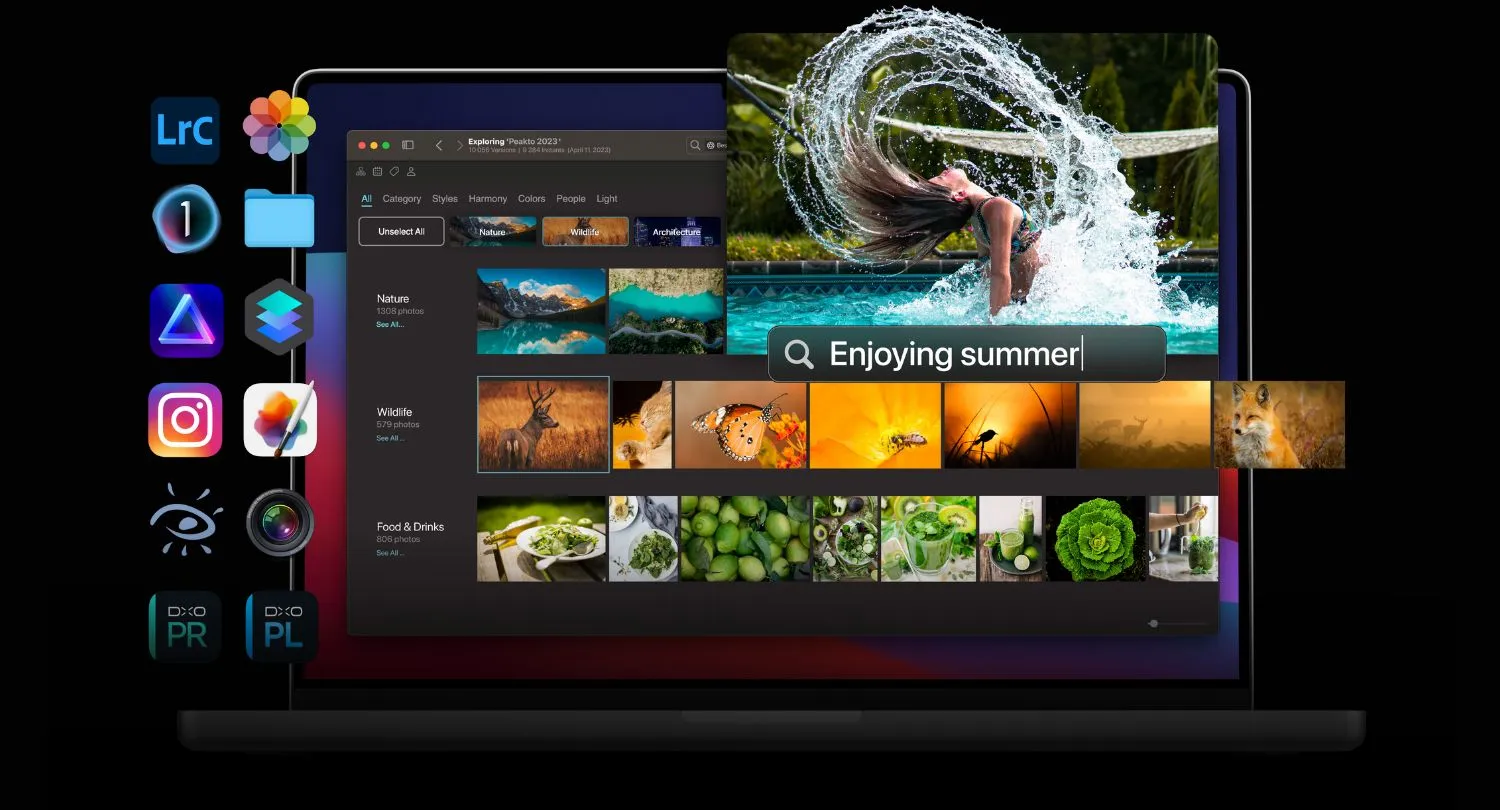 Without creating copies of your photos or altering your organization, Peakto acts as a bridge between your Lightroom Classic and Lightroom CC catalogs, merging your images for a comprehensive view of your work. You also have the option to add other sources, such as Apple Photos, Aperture, Luminar Neo, Capture One, Pixelmator, and many others, in order to centralize all your images.
As a cross-app cataloger, Peakto enhances your editing tools by simplifying search, navigation, organization, and annotation through its integrated artificial intelligence, turning these tasks into a breeze.