The new photo organizer for Mac, PEAKTO 1.0 has been announced for 2022 and will be called "Pic Saint Loup".
The Pic Saint Loup, an emblematic mountain near Montpellier, has a wealth of landscapes, biodiversity and opportunities for climbers and hikers.
It is also the name of a famous and delicious wine with a Protected Appellation of Origin (AOP), the Pic Saint Loup.
Join us in the discovery of the wine culture through our interview of the Domaine Clavel. Pierre Clavel shares with us his love for the Pic Saint Loup region as well as his vision of the future to carry on his family wine culture.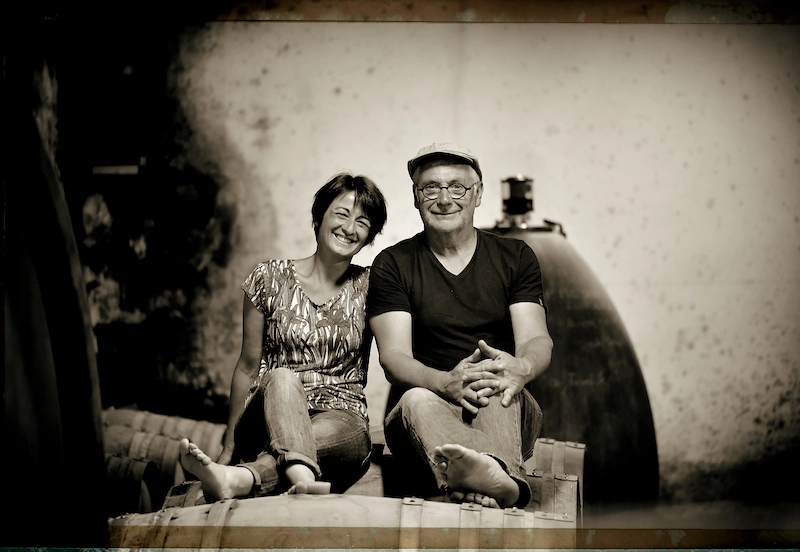 Tell us your story. Why did you choose to grow vines to make wine ? How did you get there ?
We have a family atavism, to cultivate the vine for several generations: my father, before being a wine unionist, was a winegrower in a small village in the Corbières area, like his own father. I chose to be a winemaker when I was very young, but it had to be my own story, and it has been going on for 35 years.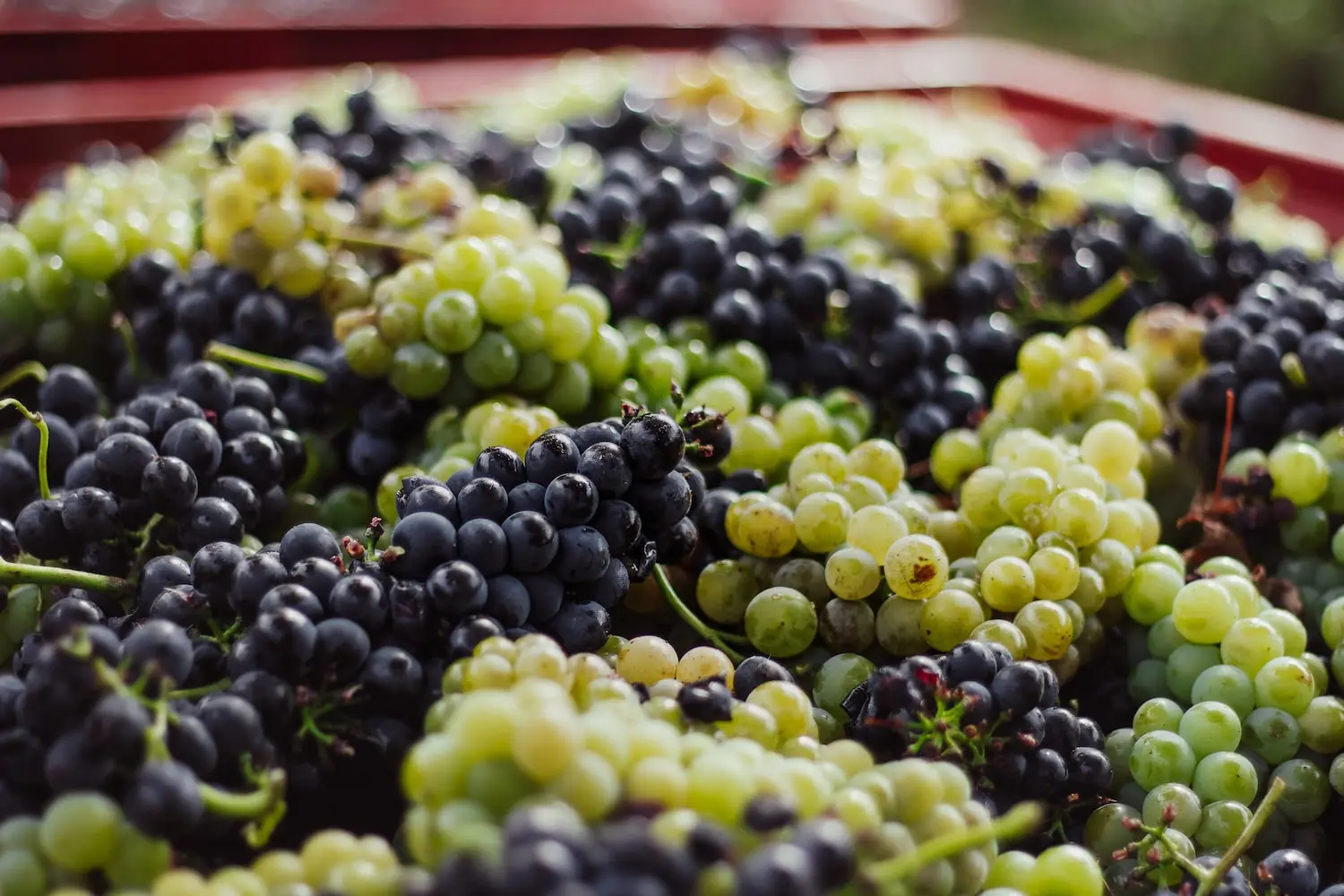 Why did you decide to settle at the bottom of the Pic Saint Loup ? Do the soils have any particular characteristics at this location ?
I grew up in the shadow of the Peyrou water tower in Montpellier, and what could be more beautiful than the Pic Saint Loup, a proud mountain of 658 meters (2,159 feet)? My life as a winegrower led me first to the vineyards of the Méjanelle, the city's historic vineyard, and then, little by little, to the vines of the Pic Saint Loup.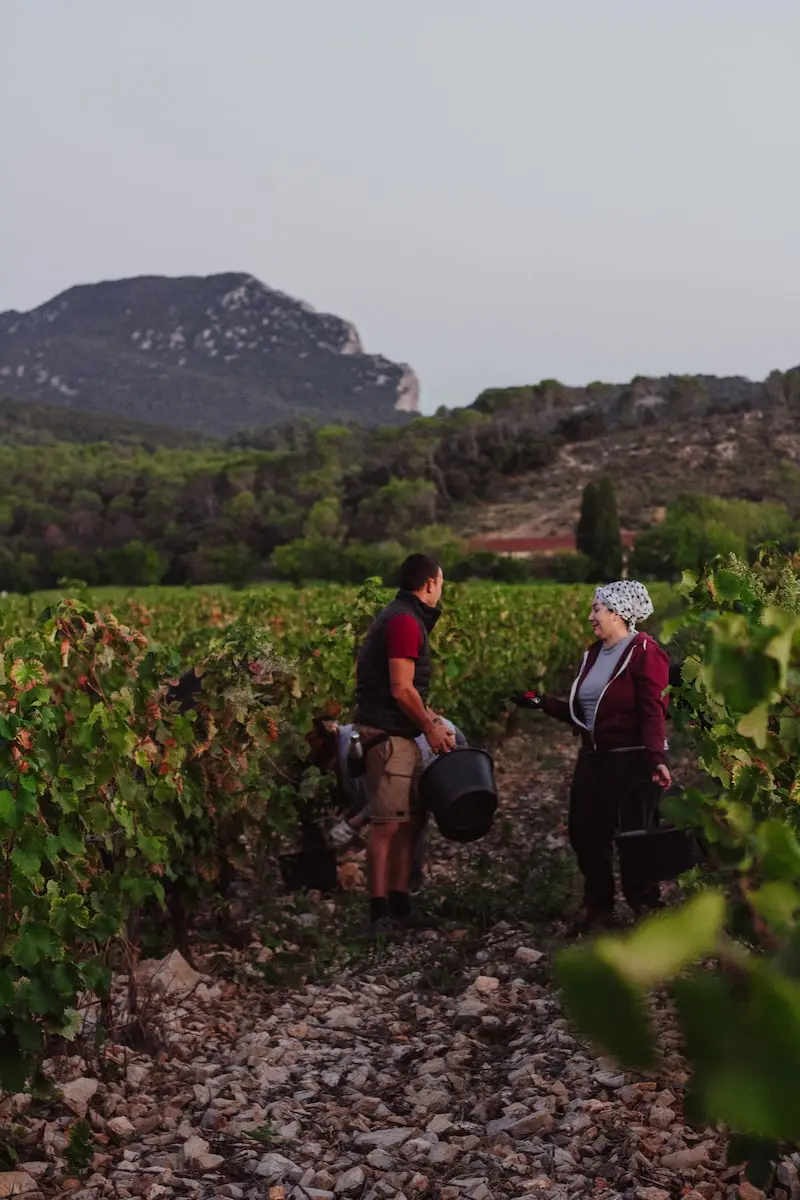 What is special about your wine? What are the secrets?
Making wine is above all cultivating the vine, in its environment, in its climate, with the ideas and the means at our disposal. Wines have secrets, but they are first and foremost the conjunction of all that we receive and all that we know how to do.
" Our wines have the taste and flavor of the year, with its rains, its sun, its joys and its sorrows."
Do you produce organic wines ? What are the particularities of these wines ?
Wine is a product of pleasure. It is in no way necessary to life and, of course, I can't imagine growing vines in any other way than organically, without additives and without chemistry.
Our region, so sunny, is so favorable to organic production. It is the chemical wines that should be marked "chemical wine," and not us who should have to label ours "organic."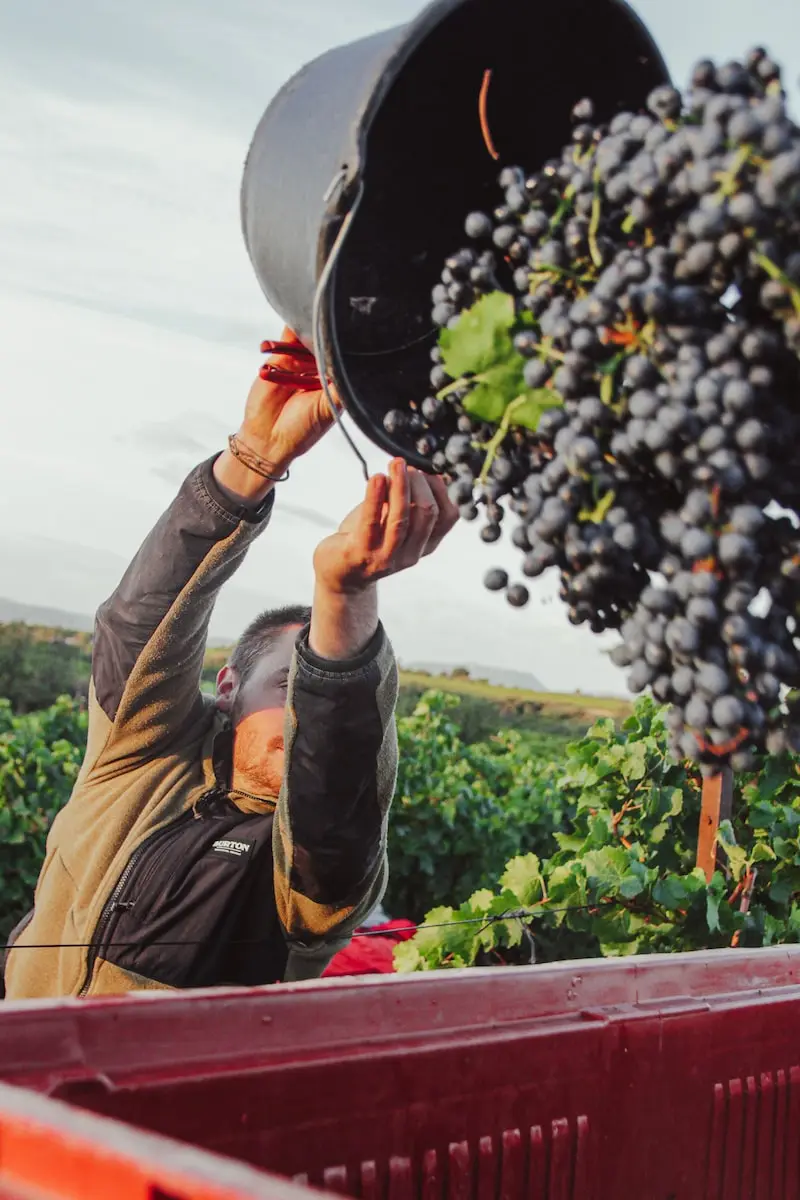 The subject of sustainable development is very important. How can you limit your impact when you own a winery, and what are the measures you put in place ?
Difficult question…what does sustainable development mean in the ambient "Mess"?
We obviously have an impact on the environment: our wines travel by truck, by boat, to meet the amateur in the 4 corners of Europe and sometimes the world…but the domaine makes considerable efforts, planting hedges, fruit trees, sowing in the vineyards, solar panels on the roofs, considerations for new plantations, reduction of water consumption, etc…
What are your future projects concerning the domaine?
We want to keep this aesthetic of work by continuing to undertake, to plant, to hire, in order to preserve this culture which is our own. These are the words that come to mind.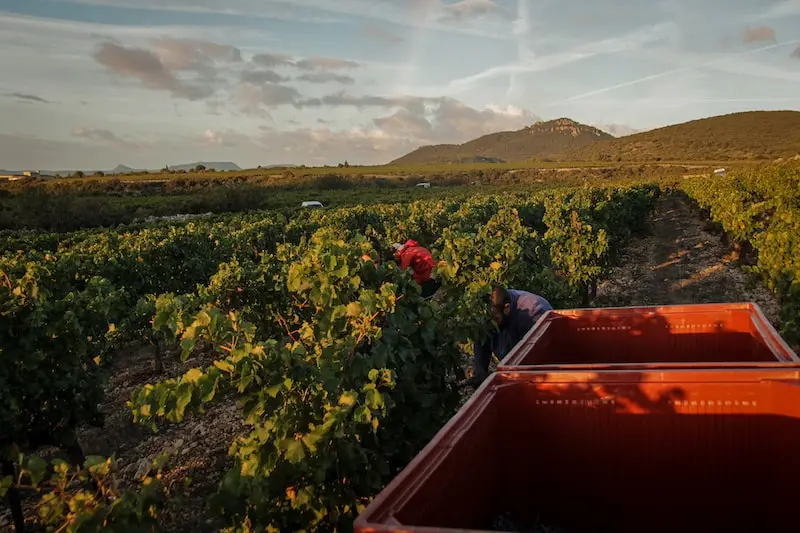 You have great pictures on your website. Why did you hire a photographer and how do they illustrate your knowledge and skills ?
Growing vines, landscaping, working in a beautiful cellar, making good wines is to love beautiful things, and the work of professional photographers seemed important to us in this so visual world.
" I'm naturally caring and optimistic; this comes through in the texts and photos."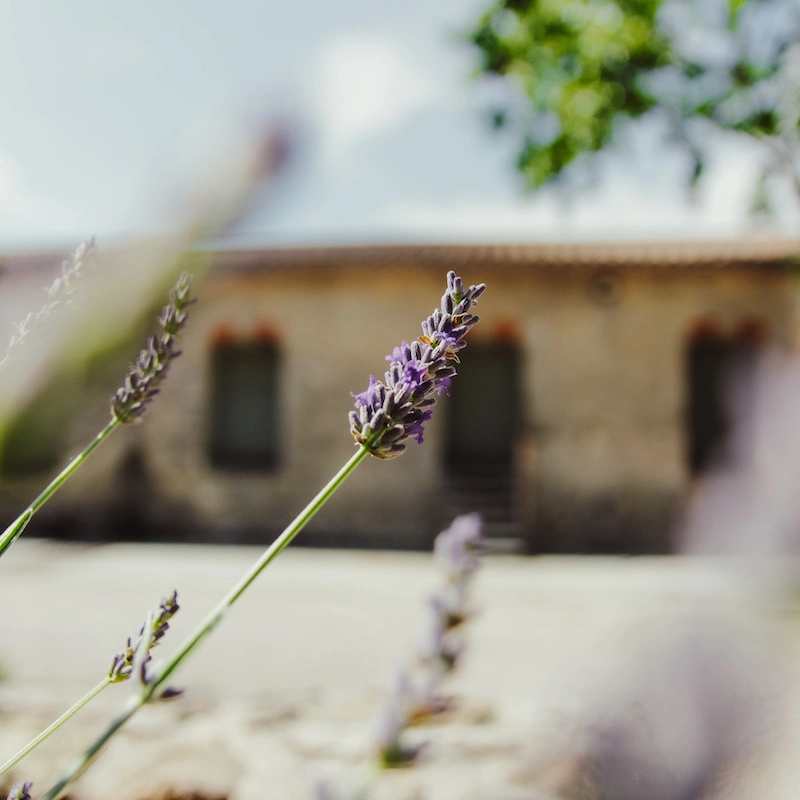 Do you think the visuals you use for your site and social media are important to your business ? Why do you think so ?
Yes, it is important to relay the daily activity, to arouse the desire and make people want to come to the domaine. The pleasure of distributing quality, aesthetic content, is important and goes hand in hand with the philosophy of the domaine.
Have you had any outstanding, difficult or particularly happy moments that have spiced up your winemaking experience ?
In 2021, on April 7 and 8, the nights were freezing. We lit straw fires in the night to try to make smoke screens and avoid the frost that came from the sky, in vain…it was a painful ordeal.
Who are the people or movements that have influenced or inspire you today ?
We are part of an association called "graines équitables" (equitable seeds). It is a group of farmers from our region who produce various cereals–organic, of course–as well as lentils, various peas and many other seeds.
We are also members of "Terre de liens"(Land of ties), an association that protects agricultural land and helps new farmers who are starting out.
Extend this moment with Domaine Clavel by following them on Instagram.
All images: ©Domaine Clavel
CYME would  like to say a special thanks to Domaine Clavel for granting us this interview. As you can see from the interview, Pierre Clavel sees the importance, not only of infusing his wines with the very best ingredients, but his communication as well, choosing to invest in quality pictures on his website.
Besides his commitment to quality, we also applaud his commitment to sustainability and the preservation and protection of the environment, an aspect shared with Seb Bouin whom you can read an interview with here.
We at CYME share all these values, as we strive to help our community sustain the beauty and serenity of the planet, of unique places like the Pic Saint Loup, and to make its namesake, Peakto 1.0 Pic Saint Loup, the best it can be.