How did the smile become essential in photography? Smiling, as we know, is a facial expression that highlights a happy state of mind, a benevolent opening to the world on our part. It is intended to create a bond, by attracting a real sympathy, to abolish distances and establish a climate of trust by naturally provoking empathy. But there are all kinds of smiles: silly ones, dazzling and bright ones, cornered ones, nervous ones, snide ones, mysterious ones, mystical ones, manipulative and deceitful ones, marketing ones, warm ones, implicit and ambiguous ones…any way, the smile is actually able to show a whole range of emotions, and rather contradictory ones at that.
So why is the smile the most used expression when we pose in front of a camera or a selfie? Until the 1920s, we didn't smile in photographs. Why did we start to smile at the camera? Here's a short story about a parade of expression that is much more complex than it seems.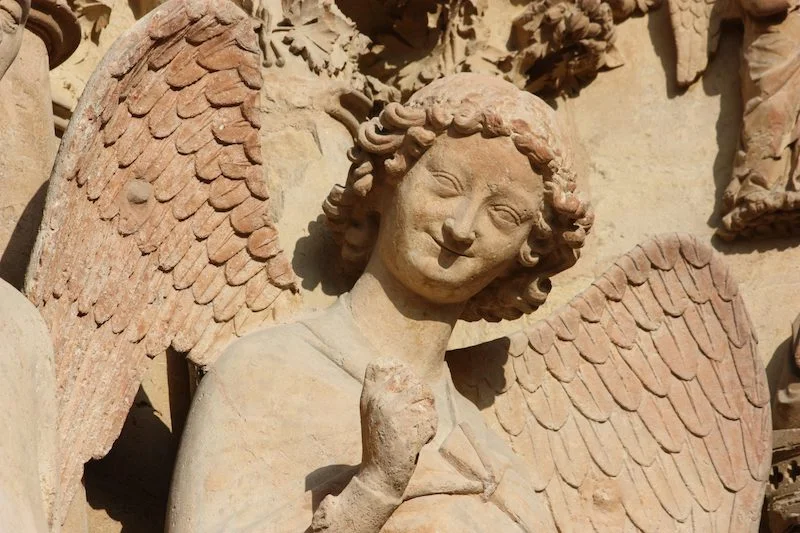 With the exception of the angel's very sweet smile at the Cathedral of Reims, which dates from 1240, a smile in art was seldom seen during the previous centuries.  Its presence in painting or sculpture was even considered scandalous because it transgressed social conventions. British historian Colin Jones explains that it was fashionable to control one's body and emotions. Art is only a reflection of this. Of course, poor dental hygiene also encouraged portraits with tightly closed mouths because 30 years old was often synonymous with unsightly teeth!
We had to wait until the 16th century, when Antonello of Messina painted a sailor with a grimacing smile, and the renowned Leonardo da Vinci,a few years later, introduced Mona Lisa with her enigmatic smile. And these portraits were game-changing firsts. The museum of Cefalù in Sicily, where the work of Messina is presented, asserts that its "Portrait of an Unknown Sailor" is the second most famous representation in the world of a smile in a painted portrait (although it predates the Mona Lisa). By being displayed in this way at this time, the smile also testifies a change in social behavior.
This "mark of interior satisfaction," as defined by Diderot and d'Alembert in their Encyclopedia, was still timidly displayed in the 17th and 18th centuries. Let us thank especially the dental prophylaxis born in the 19th century for ushering in the appearance of real smiles with white teeth!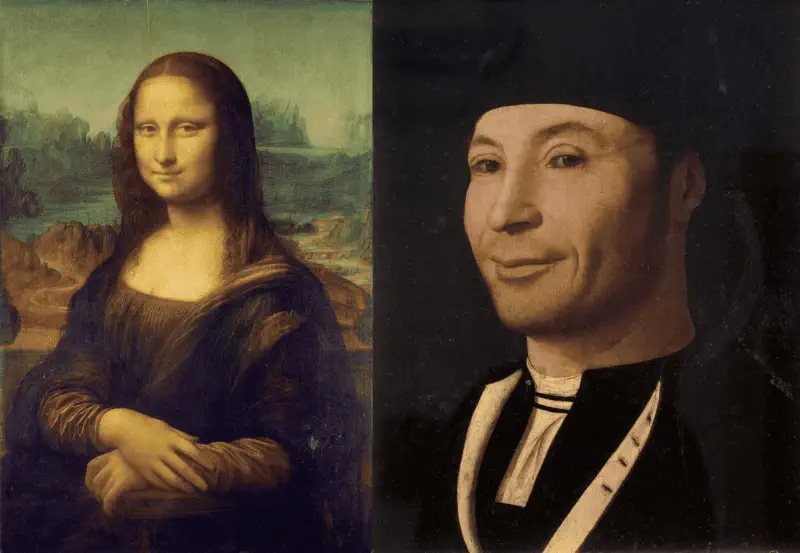 With the appearance of cameras intended for amateurs, the smile would become the key to photo albums. At the beginning of the 20th century, Kodak held a monopoly on the photo industry and launched a campaign to make posing a joyful and festive moment…and thus increase its sales…. The smile has become necessary to show good health, prosperity and the joy of living. It is more than de rigueur in the world of images; it has even become a photographic injunction!
It was during this period, in the 20s and 30s, that the word "cheese" began to be uttered in front of a camera to produce a smile on command. The smile became the norm and was displayed everywhere: in advertising campaigns, corporate portraits, election posters, famous people in their daily lives: everyone smiles on glossy paper and in developer trays. In 1950, the Gibbs toothpaste brand advertised its product with the impeccable smiles of Pierrette and Pierre.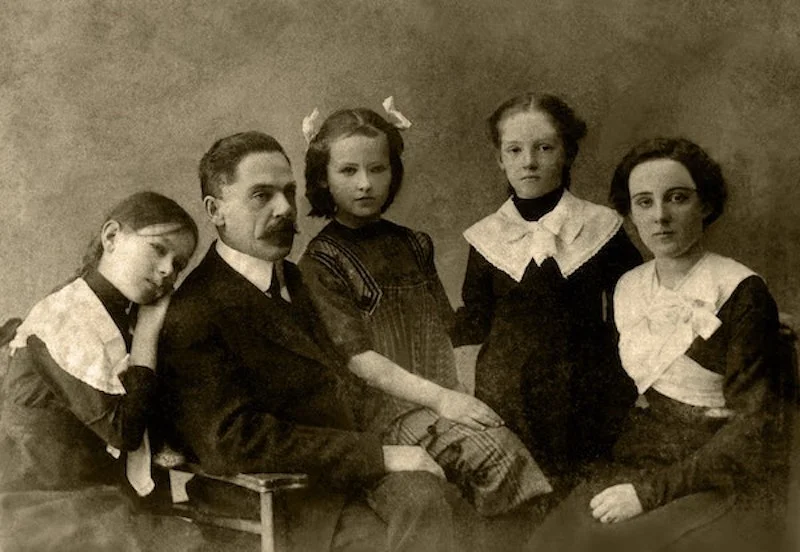 But in the end, what part of ourselves do we want to offer to the world when we smile for a photo? The joy of an aperitif with friends, the happy summertime get-togethers, the precious moments captured on the fly, or the reward for an effort?
It's all this, of course, but isn't it also a social posture that implies displaying our well-being, our exceptional life and the chance to enjoy it at any cost?
The arrival of smartphones has changed the space dedicated to photography. In a matter of a few years, the image has been invited into our lives: it accompanies our intimate spaces; it reveals every moment of our life and makes them known. With this tool so easy to handle, photography has become a daily act and accompanies us in practically every situation. And in tandem with smartphones, applications specifically developed for photography have also appeared. Easy to use and often very powerful, they have truly revolutionized the practice of photography and led to amazing creations…
The Smiles of Olly Gibbs...
London artist Olly Gibbs has created a photographic work where the smile becomes the main element of his creation. Thanks to the FaceApp application, he decided to give a smile to all the paintings and sculptures with depressive tendencies. The result is joyful and brings a sparkle of pearly whites to the most melancholic Flemish portraits!
Photographer Beeny VD proposes a super-feel-good work by offering to put his talent as a professional photographer at the service of people on the street. "I thought it would be nice to go to the street and to make people smile." Vincent, alias Beeny VD, camera slung over his shoulder, traverses the cities and calls out to people in parks, bus shelters and queues to offer them a shot of themselves with a smile. And it works–because everyone plays along with the game of happiness displayed and immortalized by a pro.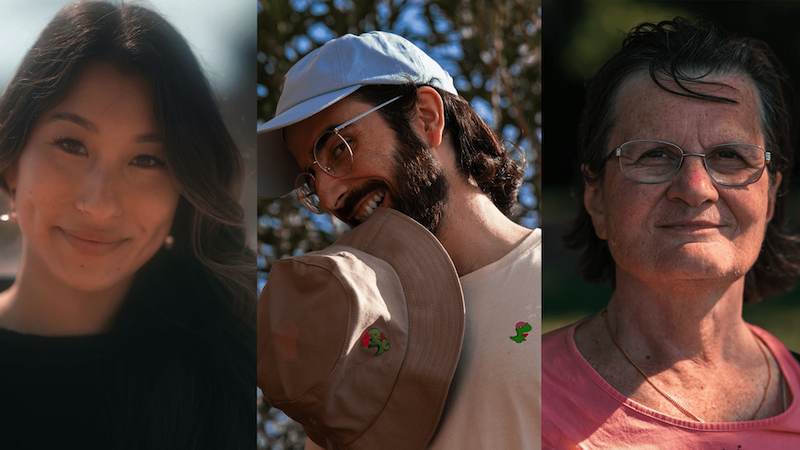 The arrival of social networks has brought an emphasis of our life and our activities in a phenomenal way. Naturally, the photo has become part of this XXL magnifying glass on our life. Facebook, Instagram and Snapchat relay  moods, habits and situations night and day, and the self-portrait has naturally imposed itself in this continuous overflow of information. The self-portrait, always flattering, inspiring, in group or in close-up, has been a real revolution in our society and in our relationship with each other. Influencers, politicians, artists–even Pope Francis–have taken selfies.
The self-portrait has therefore quickly become a marketing tool, with brands jostling for the smallest influencer. The selfie smile has even become a secure payment method for Amazon. Here, too, the apps that shape the "selfie" are plentiful and rather well done: animations, plastic surgery-style retouching, fun ways to personalize your selfies.
Is the "selfie" a narcissistic act? Certainly, but not only. It is of course to take a photo of oneself, that is to say to put oneself in the scene by turning the camera towards oneself, thus with one's back not turned to the world. But it is also to share, to create, link, exchange, comment, "like" or  testify of a community identity, as for example to show a membership with a party or a soccer club. According to Pauline Escande-Gauquié, lecturer at the University of Paris Sorbonne CELSA, there is a huge fascination with the selfie because it creates a completely new game of look: I look at myself, you look at me, and I look at you looking at me. It is therefore an act of sociability that underscores the fact that if someone looks at me, I exist. The selfie thus plays not only a very important part in the construction of identity, but also the collective–and the smile is part of the winning combo.
Are You Duck Face or Sparrow Face?
If the "selfie" smile was the inevitable pass to the "like," other expressions come to heckle this good old expression of happiness. So, forget the smile (considered a bit old-fashioned), and make way for the Duck face, the mimicry that consists of tightening and advancing the lips while drawing the cheeks in.
But hurry up, because this Duck Face is about to be dethroned by the Sparrow Face, the latest little revolution from Japan, which consists of opening your eyes wide and your mouth like a chick waiting for a meal, all accompanied by a V for victory.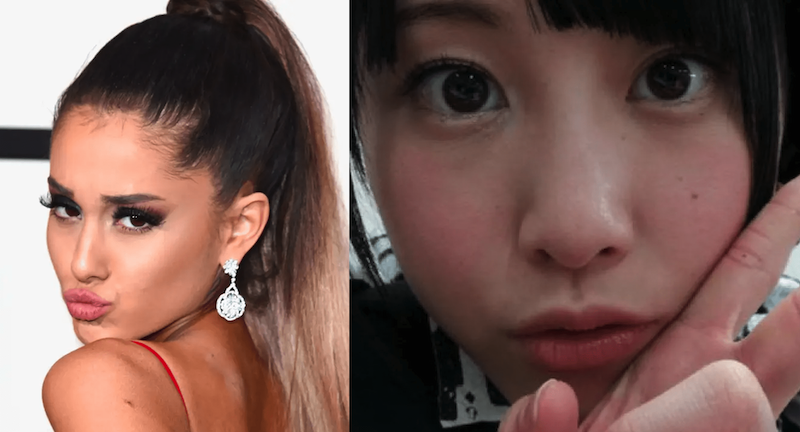 The Last Mood Made in XXI Century
It seems that the smile these days is in a sad state, and that it is even a bit old-fashioned and not only for the "selfie." The latest trend is the closed and impassive face, as evidenced by the pout of the famous fashion journalist Ana Wintour, who has long since stopped smiling at the fashion week shows.
What interpretation should we draw from this radical change of facial expressions in front of the lens?
Is it a backlash against the banality of the smile on the pictures?
A distanced and studied version of the world around us?
Testimony of a new social posture? 
That's the question we ask you.
You feel like smiling when you rediscover your photos, don't forget the Peakto solution… which can help you categorize your photos, without even having to annotate them 😉