His photographs are an invitation to travel, to hike to remote heights, and a colorful tribute to the grandeur of nature.
From Patagonia to Iceland, through the European mountains of the Alps and the Pyrenees, Ramiro Torrents translates through his photos all the sensations that surround him when he travels through these grandiose landscapes. Join us as we meet with Ramiro Torrents, an adventurer of photography.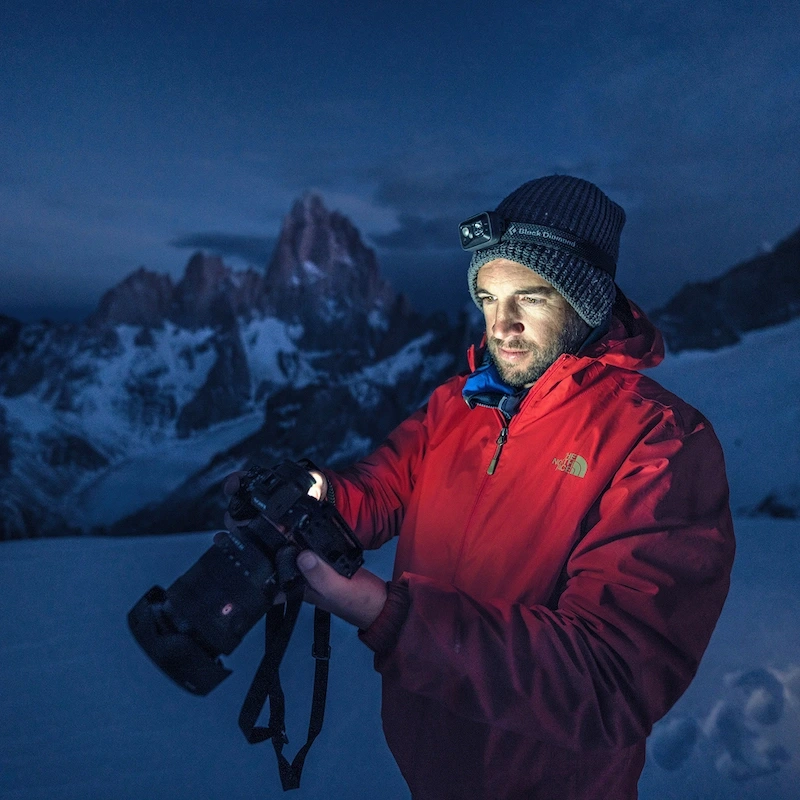 Could you describe your childhood–what were your passions and hobbies? How would you describe your career path?
I started photography only at 25. I used to be more interested in cinema: acting, special effects.
After studying cinema, when I was 20 years old, I realized how interesting being behind the camera was.
It was a friend who introduced me to photography, shortly after I moved to Barcelona.
I soon bought my first camera, a Nikon D40, and learned photography while earning a living by teaching and selling cameras.
I started shooting my first nature shots in the Pyrenees. But it's when I traveled to New Zealand on my own in 2014 that I fell in love with landscape photography.
I kept planning more travels to places like Iceland, Norway and more.
"After studying cinema, when I was 20 years old, I realized how interesting being behind the camera was."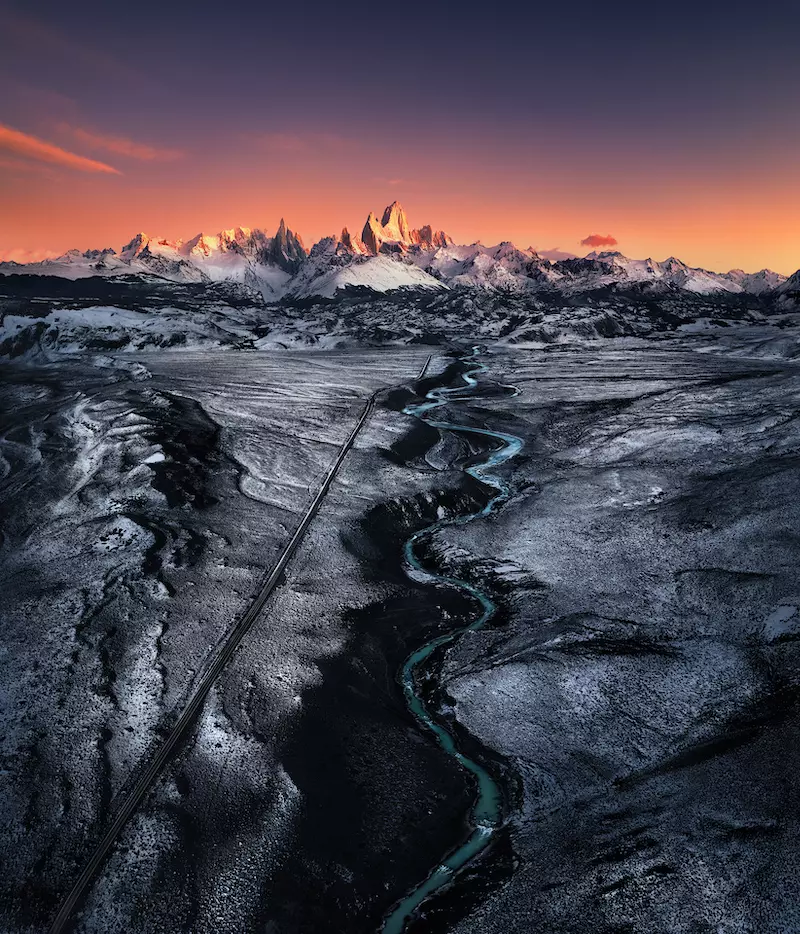 The mountains are one of your favorite subjects. What fascinates you in their landscapes? How can mountains be such an inexhaustible subject for photography?
Right now I am planning my next trip. For the fifth time I will go to Patagonia! Suffice to say that it's a place that I love in particular.
For me, it's like those songs that you can listen to without getting tired. The sharpness of the mountains is something I can continue to enjoy, whether through a lens or just enjoying the view.
"The sharpness of the mountains is something I can continue to enjoy, whether through a lens or just enjoying the view."
You seem to do an incredible amount of trekking to be able to capture fabulous mountain landscapes, especially in Patagonia. Did you begin trekking to take these beautiful pictures of remote places?
Photography pushed me to hike. Initially I didn't want to do it, but I perceived hiking as a means to an end.
I like to do sports with a goal, so it ended up working out well for me.
Do you like Ramiro's interview?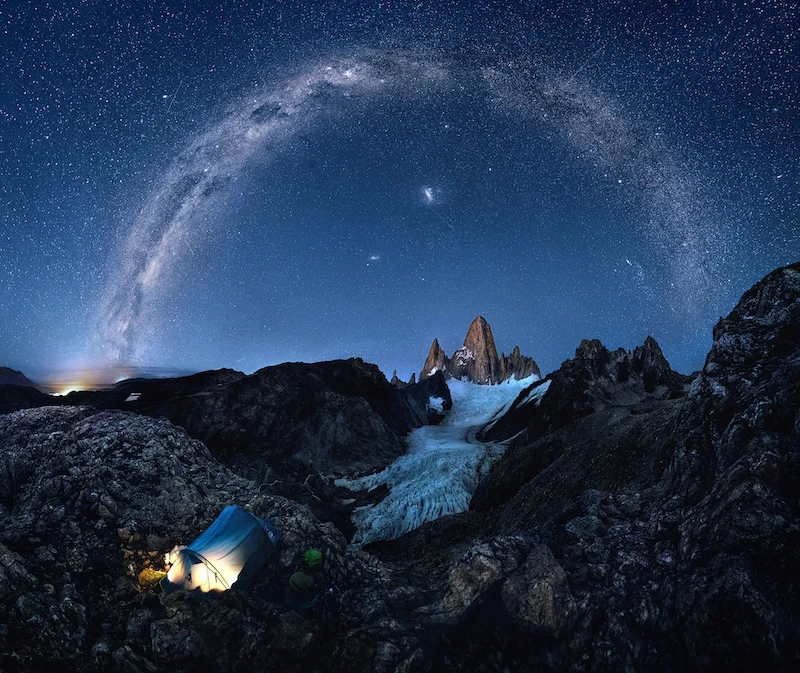 Your images offer a huge angle of view on great landscapes. What techniques do you use to take these pictures? How do you balance weight optimization and equipment selection?
I normally go with a wide angle, but sometimes even a wide angle isn't enough. In that case, I use panoramas, joining pictures together with software. One tip to make a good panorama is to merge vertical photos to get a horizontal shot, or vice-versa. You also need some redundancy within each shot to make sure.
It's important to pay attention, because mistakes often are a free lesson.
I'm leaving for Patagonia in March, and I already have everything prepared. I use a strapless camera bag that is made to fit in any backpack, like a mountain bag in my case. My camera gear alone weighs around 8 kilograms, then you have to add clothes, camping material in some cases, etc. Depending on the adventure and its duration, I can go from 15 to 30 kilograms of load.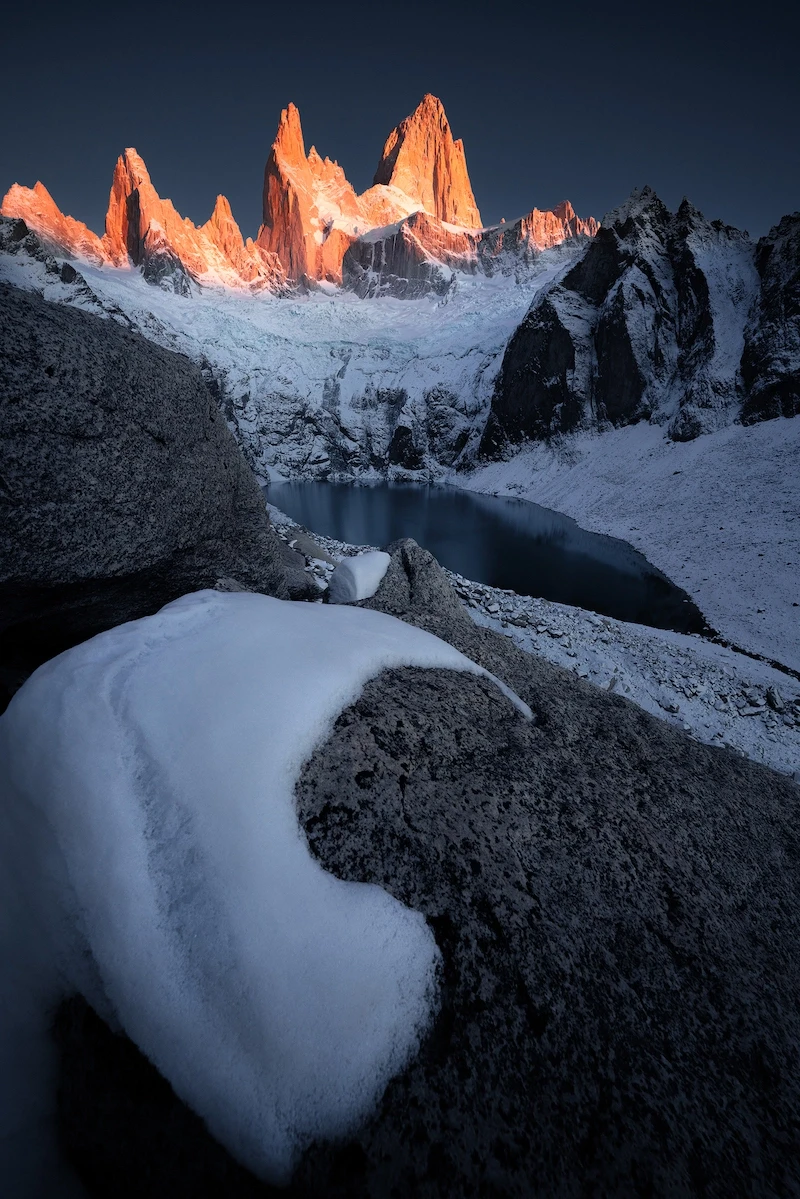 What role does post-processing play in your work? Is it as important as the moment of the shooting?
Post-processing can be seen by many as cheating because of its ability to radically alter a photo, even add elements that weren't there. People tend to put everything in the same box on that matter and often claim to like "natural" pictures. But what is natural? In some cases the camera cannot reflect what the eye can see.
If you take sunsets, for instance, you might want to preserve the highlights by losing the shadows, but then you can adjust the latter in post-processing to bring it back to how you saw the scene with your naked eye.
Also, I believe that since photography is limited to one human sense, enhancing photos with post-editing tools can help to transmit the real-life emotions of being in these places.
"Photography is limited to one human sense, enhancing photos with post-editing tools can help to transmit the real-life emotions of being in these places."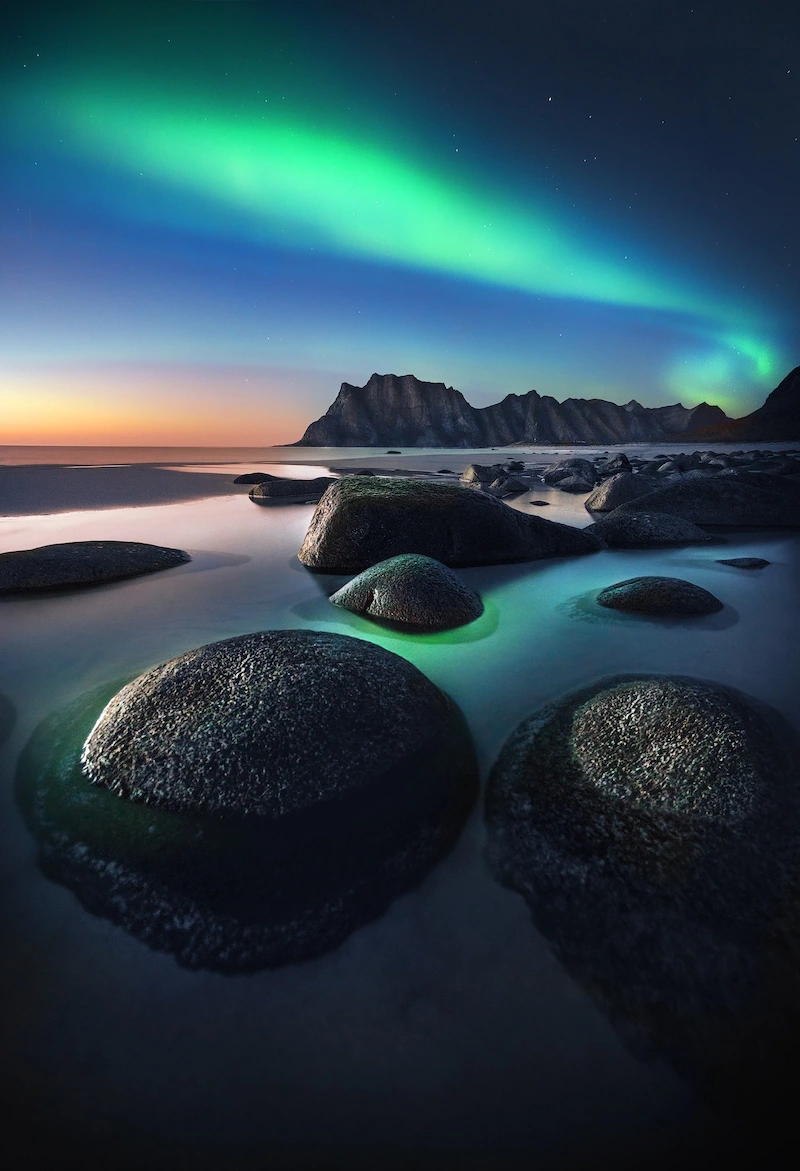 Patagonia, Iceland...your photos are adventures. What is your best photo trip memory?
One thing I learned through photography is to be more responsible with regards to nature. One day in Iceland, I decided to go take pictures of a famous waterfall. Under the impression that it wasn't too cold outside, I left my jacket in my car and started walking.
After walking alone for 14 kilometers, I finally met two hikers who warned me about an incoming storm and advised me to seek refuge instead of going back to my car, because of the bad visibility. Knee-deep in snow and in complete panic, I finally found a hut in the mountains to warm up. Shortly after, the two hikers made their way back to the hut and told me they were staying with me until I was safe.
Once the storm was over, these guys accompanied me to my car, to make sure I got there safely. When we reached my car at night, they convinced me to go for a last hike to some thermal waters. As we got there and cracked some beers open, the northern lights started to appear. I think the fear I felt allowed me to appreciate the good moments more intensely. I was fulfilled.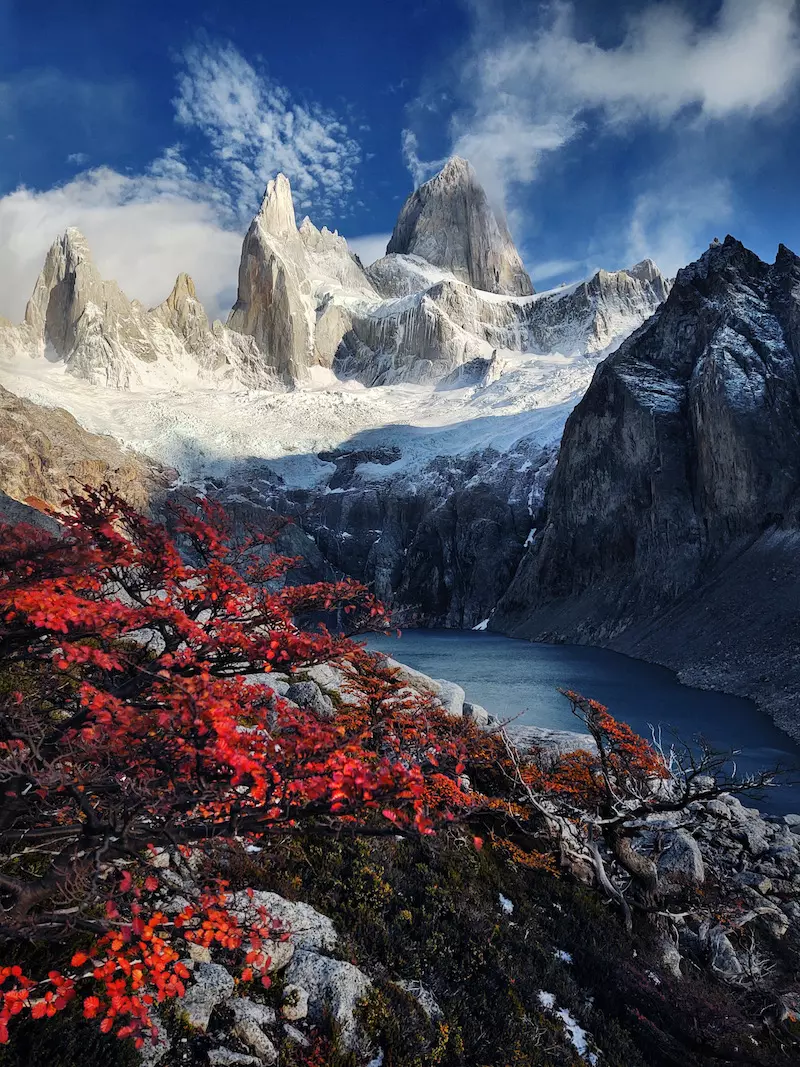 Can you name three inspirations that have most influenced you as an artist, such as a book, a chef or a photographer?
When I started photography, I had no inspiration or people to look up to. I was just fascinated by the hardware and had fun looking through the viewfinder.
When I focused on landscape photography, I got familiar with the work of other artists. One in particular was Max Rive. I was amazed by the editing of his pictures and the choice of scenery. Watching the works of Chris Burkard was also a great source of inspiration for me to travel and look for such amazing places. One step that convinced me to go to Iceland was watching movies like The Secret Life of Walter Mitty.
Does this interview inspire you?
You also teach photography in Paso de Luz. What do you appreciate in teaching photography? What are the main recommendations you make to your students?
Beyond helping my students on an ad-hoc basis, I like for them to understand the source of their problems. I want them to become experts at diagnosing the problem they want to address. I think a good photographer doesn't need to think too much with his camera, but rather automate its interaction with it so he can be ready at the right moment.
I don't mind if my students know very little. However, I don't let them leave before they understand the source of their problem. In the end, when I'm able to show them what they are missing, it is a great feeling.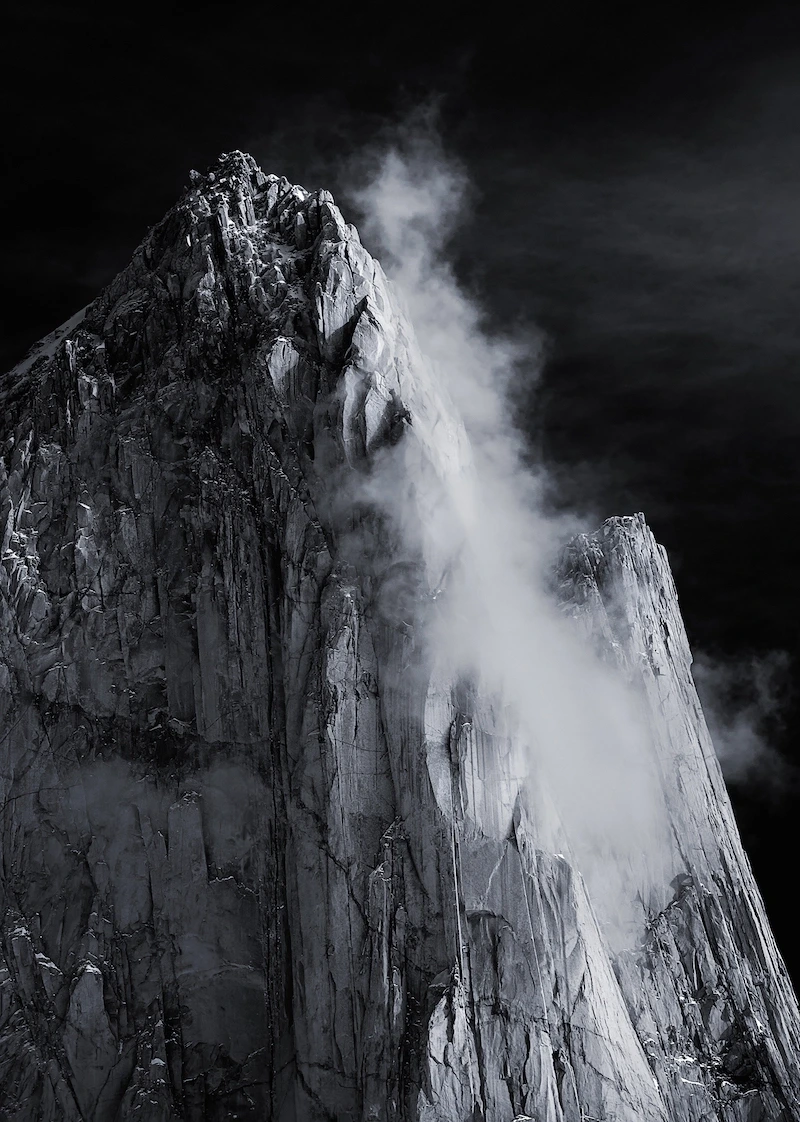 You sell some of your photos through NFT. Why did you choose this way to sell your work? What future do you predict for this technology?
When I went to Patagonia, I met people who used NFTs to market their photos. This is where I learned about it and started to use it for my work. To me it is still very new, and I think they're here to stay. Everything within digital photography is pushing towards there, and maybe I'm wrong. Digital ownership is getting more widespread.
Which of your creations are you proudest of? Could you share it with us in a photo?
I always have a new favorite. I get bored easily; this is the reason why I don't have a tattoo! Nowadays, I have a few. Even when you transfer your pictures to your computer, until you start editing, you don't know how it's gonna be.